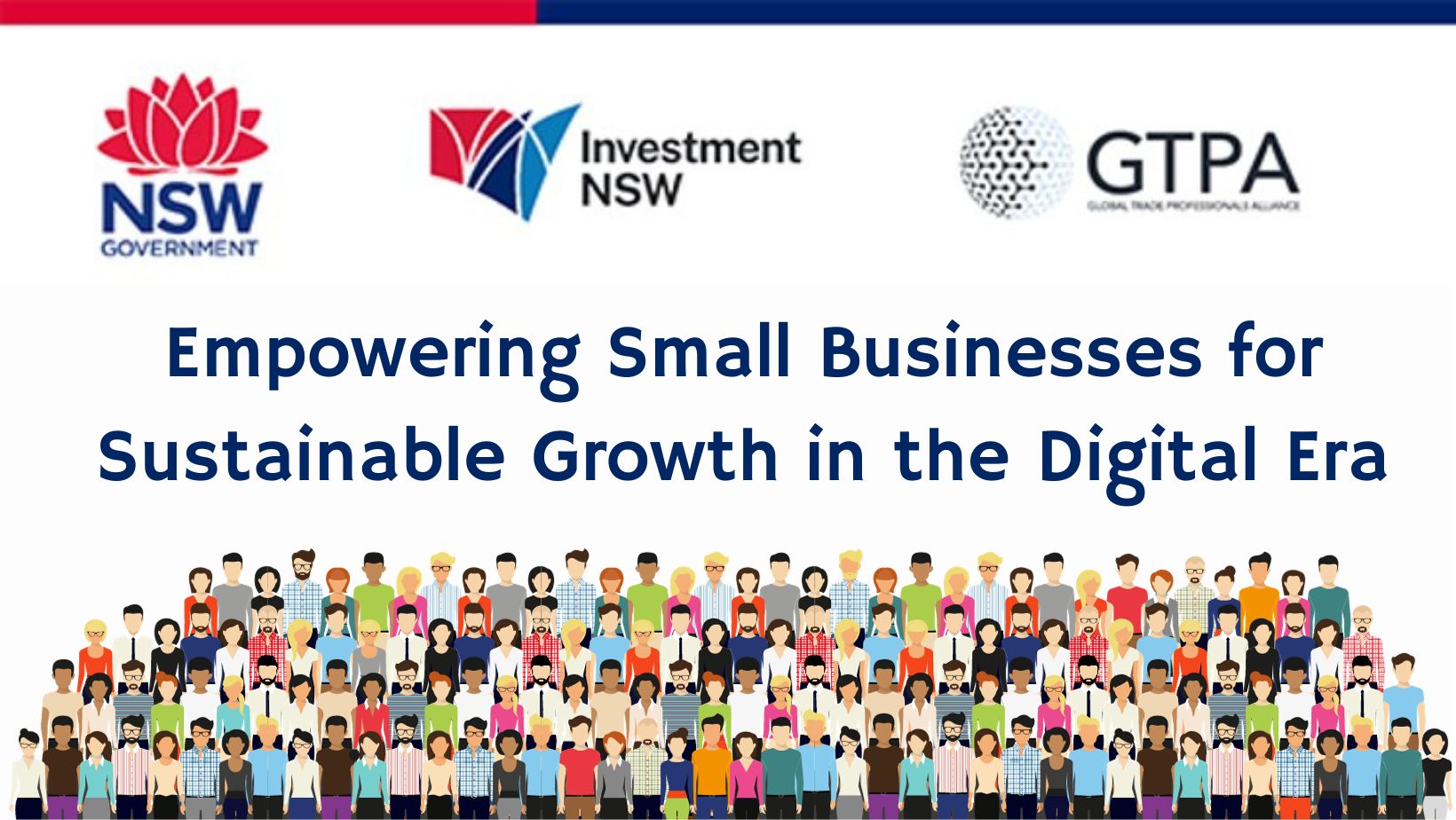 In today's dynamic business landscape, small businesses in NSW are faced with a unique set of challenges and opportunities. The digital era has ushered in a new opportunities, but also challenges. To help small business owners and entrepreneurs harness the potential of the digital age, we're excited to present our workshop: "Empowering Small Businesses for Sustainable Growth: Strategies for Success in the Digital Era."
Date: Friday 27th October 2023
Time: 10.00-12.00pm
Location: Virtual event
Register here: https://us02web.zoom.us/webinar/register/WN_PaNTPfBcSJCt8xvBKQuXew
Why Attend?
Are you a small business owner looking to thrive in an increasingly digital world? This workshop is tailor-made for you. Here's why you should attend:
Practical Insights: Gain valuable insights into strategies to navigate the digital landscape effectively.
Empowerment: Equip yourself with the knowledge and skills needed to succeed in the digital era.
Sustainable Growth: Learn innovative techniques, digital marketing strategies, and customer-centric approaches to ensure your business not only survives but thrives in the long run.
What to Expect:
Our workshop is designed to be interactive, engaging, and highly informative. Here's a glimpse of what you can expect:
Get inspiration from an expert in digital business strategies.
Dive in and gain insights into tools and strategies that drive success in the digital era.
Discover the latest digital marketing trends and techniques that will supercharge your online presence and expand your customer base.
Understand the power of putting your customers at the heart of your business and how this approach can lead to sustained success.
Engage in a dynamic conversation with successful small business owners who have thrived in the digital age.
Wrap up the day by connecting with fellow entrepreneurs and industry professionals who share your commitment to growth and innovation.
Registration Information:
Don't miss this opportunity to gain a competitive edge, foster long-term success, and join a community of like-minded small business owners dedicated to thriving in the digital era.
We look forward to welcoming you to this transformative workshop!
For any inquiries or additional information, please reach out to us at info@gtpalliance
See you online at the workshop!