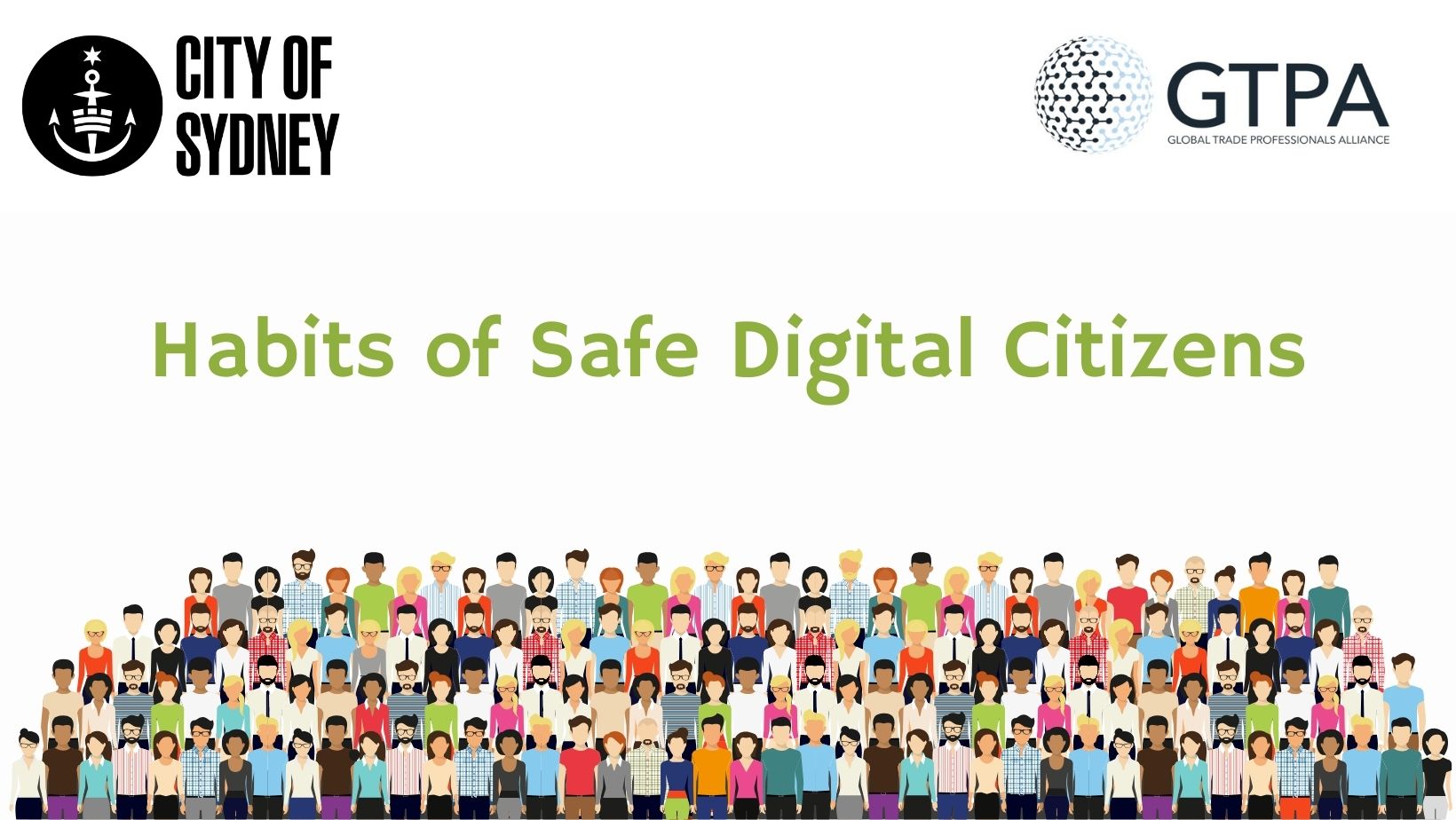 In Partnership with the City of Sydney, the Global Trade Professionals Alliance (GTPA) Presents an Informative Session!
Event: Habits of Safe Digital Citizens: Navigate the Digital Landscape Securely and Confidently
Are you ready to navigate the digital world with confidence and security? Join us for an enlightening session where we'll uncover the habits that ensure your safety in the digital landscape.
Date: 01 November 2023
Time: 9.00-11.00am
Venue: Sydney, CBD
What to Expect:
Cybersecurity Insights: Gain essential insights into the world of cybersecurity and learn how to protect yourself and your business online.
Interactive Discussions: Engage in interactive discussions and Q&A sessions with experts to get answers to your cybersecurity questions.
Practical Tips: Learn practical tips and strategies for safe online navigation that you can implement immediately.
Data Protection: Discover best practices for safeguarding your data and personal information in the digital age.
Who Should Attend?
Anyone concerned about online safety, from individuals to business owners, will benefit from this session.
Don't miss out on this invaluable opportunity to navigate the digital landscape securely and confidently!
Limited spots available. Secure your spot now!