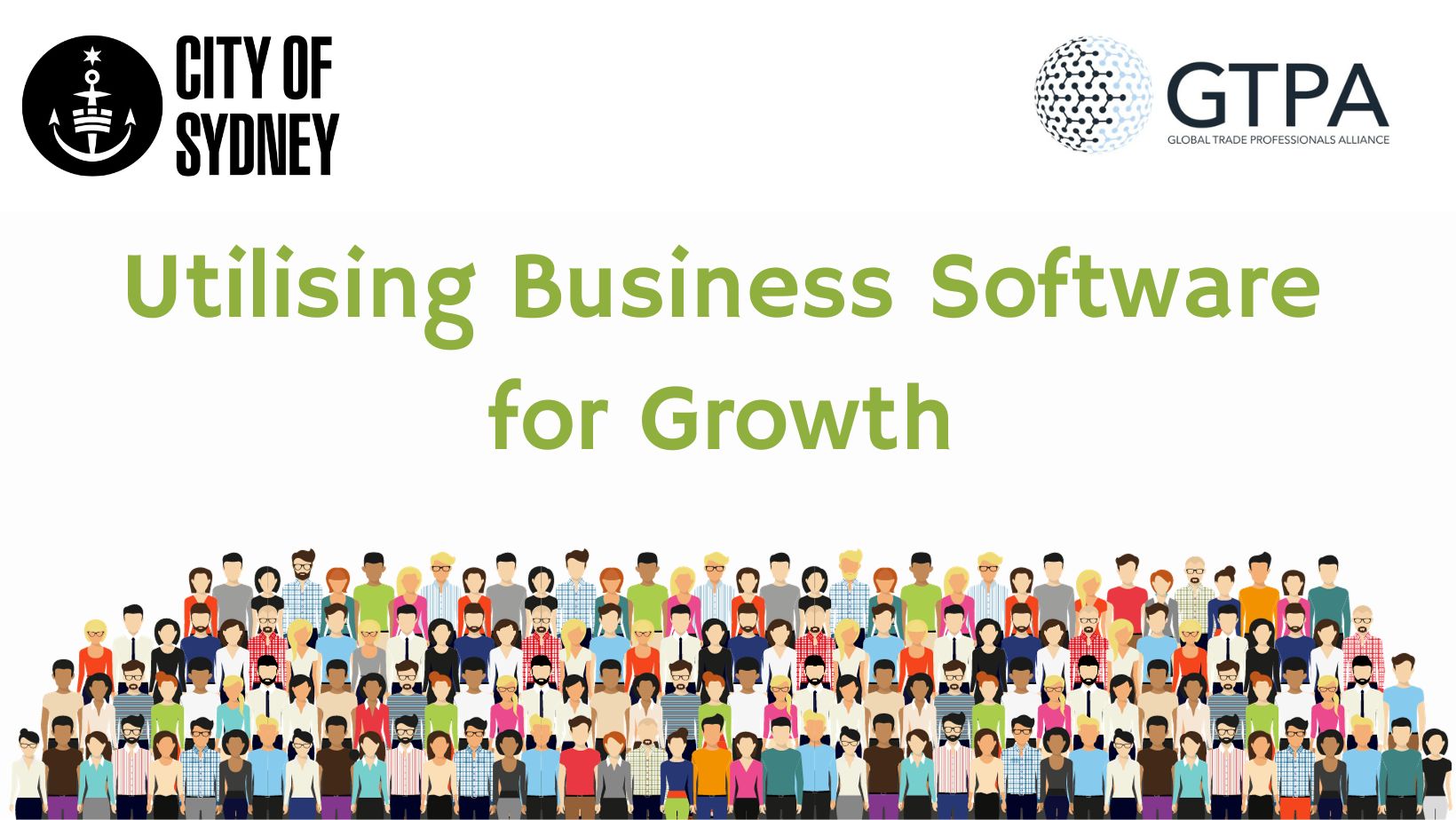 In Partnership with the City of Sydney, the Global Trade Professionals Alliance (GTPA) Presents a Game-Changing Session!
Event: Utilising Business Software for Growth: Leverage Cutting-Edge Software to Drive Business Expansion
Ready to take your business to new heights with the power of cutting-edge software? Join us for an enlightening session where we'll delve into the strategies that can propel your business towards expansion and success.
Date: 14 November 2023
Time: 2.00-4.00pm
Venue: Sydney, CBD
What to Expect:
Software Insights: Gain valuable insights into the world of business software and learn how to harness its potential for your business's growth.
Practical Strategies: Discover actionable strategies for selecting and implementing software solutions that align with your business objectives.
Networking Opportunities: Connect with fellow business owners and professionals who are eager to leverage software for growth.
Interactive Discussions: Engage in interactive discussions and Q&A sessions to get answers to your burning software-related questions.
Exploration of Tools: Explore a range of cutting-edge software tools that can supercharge your business operations and expansion.
Who Should Attend?
Business owners, entrepreneurs, and professionals who are eager to leverage software for business growth and expansion.
Don't miss out on this opportunity to unlock the full potential of your business through the strategic use of cutting-edge software!
Limited spots available. Secure your spot now!