GTPA says Yes to Constitutional Recognition and a Voice!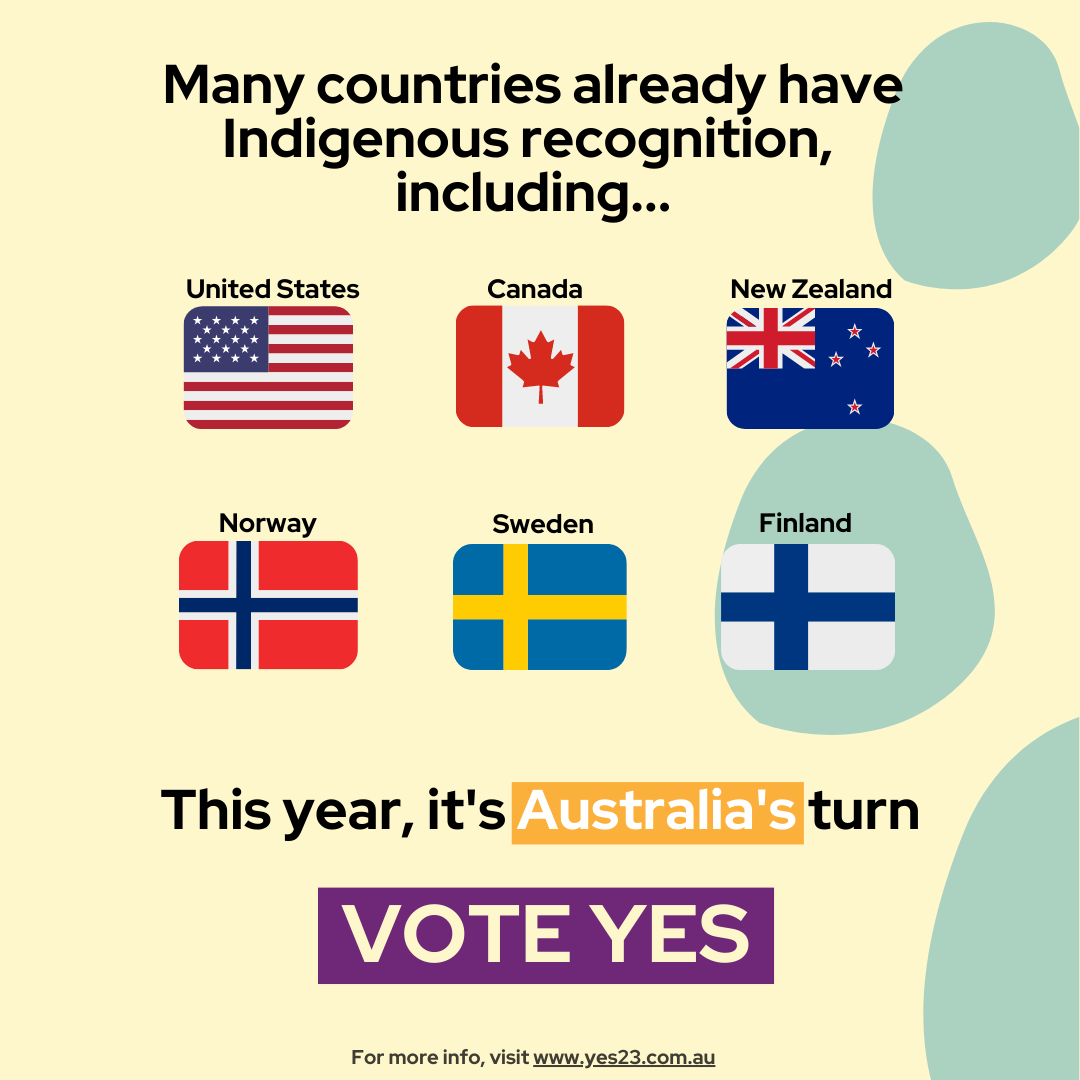 GTPA says Yes to Constitutional Recognition and a Voice! Ensuring First Nations wisdom, is not only part of our history but can secure a better future for all Australians.
Policy outcomes will always be better when First Nations people have a say to government on matters that have a significant impact on them.
We are committed to inclusive trade policy reform where vulnerable voices are centred in government decision making to advance better trade policy for First Nation businesses and helps them to grow globally. Inclusive trade refers to the principle that all levels of society should gain from increased trade. It promotes the inclusion of groups that may currently be marginalised or challenged in their ability to engage with international trading opportunities. 
GTPA supports the need to entrench the rich diversity that can be found in cultivating an open and sustainable trading environment for First Nations as well as an examination of all thing's inclusion, and trade from a First Nations perspective.
For thousands of years in Australia trade routes proliferated and ancient wisdom and technology shaped societies, practices, and relationships.
A Yes Vote will improve the greater inclusion of First Nation traders into our economy we can also learn from the past, particularly when we look to explore climate policy and sustainable food supply.
A Voice can build closer cooperation between the ancient and the modern and be beneficial to all Australians.