GTPA will present a series of eCommerce webinars helping you build and grow a successful business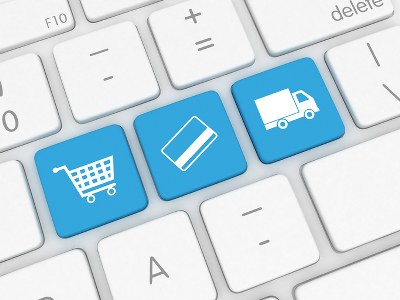 In 2019, retail eCommerce sales worldwide amounted to US$3.53 trillion (Statista) and these revenues are projected to grow to US$6.54 trillion US dollars in 2022.
Selling online through eCommerce gives access to a world of new customers without many of the challenges, risks and expenses of establishing a physical presence in a new market.And for many businesses, eCommerce has presented a lifeline during the COVID-19 pandemic, with bricks and mortar operations facing enormous challenges.
The opportunities undoubtedly exist, but to capitalize on them, businesses need to be equipped with the necessary knowledge and skills to make clear-eyed business decisions. Establishing a successful eCommerce operation is no different from running any business: it relies on careful planning, understanding the competition, risk mitigation, the ability to navigate sometimes stormy waters and, perhaps above all, dedication.
Over the month of September, the GTPA will present a series of five webinars aimed at helping you build and grow a successful eCommerce business.
Understanding & Defining eCommerce markets
Date: Tuesday 1st September at 7pm (EST, EDT)/ Wednesday 2nd September at 10am (AED)
Register here:
https://us02web.zoom.us/webinar/register/WN_6MpnxoOfTa-IHd3xAq0yaQ
Understanding marketplaces and platforms
Date: Tuesday 8th September at 7pm (EST, EDT)/ Wednesday 9th September at 10am (AED)
Register here:
https://us02web.zoom.us/webinar/register/WN_qvge5zzoTPuBUZMW6BLhYw
Effective customer engagement strategies
Date: Tuesday 15th September at 7pm (EST, EDT)/ Wednesday 16th September at 10am (AED)
Register here:
https://us02web.zoom.us/webinar/register/WN_Ev-2KF4vRvOBI7ixZ8e_TA
Risk management
Date: Tuesday 22nd September at 7pm (EST, EDT)/ Wednesday 23rd September at 10am (AED)
Register here:
https://us02web.zoom.us/webinar/register/WN_sVZ7DrUgRwGfuQ57L-SIog
Fulfilment and Logistics
Date: Tuesday 29th September at 7pm (EST, EDT)/ Wednesday 30th September at 10am (AED)
Register here:
https://us02web.zoom.us/j/87562712263?pwd=SnN6NjJrdzdmcVpkQnJsVXBjVktrZz09