GTR Africa 2022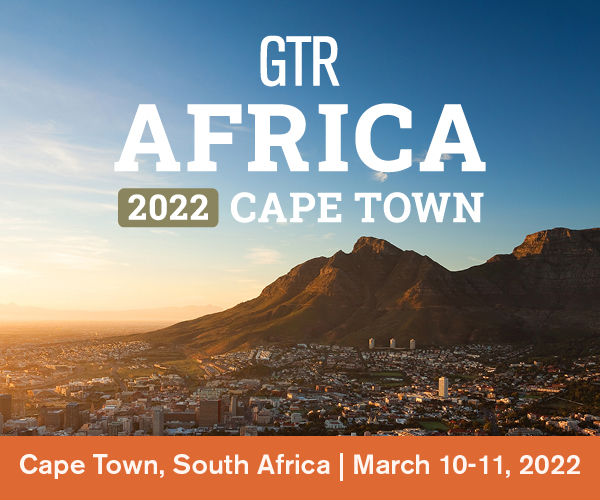 GTR Africa is returning to Cape Town, South Africa on March 10-11, 2022 as we once again provide a one of a kind event for the trade and export finance community.
Long recognised as the leading industry event for Sub-Saharan Africa, we're hugely excited to bring the region's trade, commodity and export finance community together once again for a much-anticipated return to in-person discussion and networking.
Connect with hundreds of prospective customers, clients, partners, and peers. Meet representatives from, local and international banks, multinationals and SMEs, independent financiers, commodity brokers and traders, insurers and risk managers, lawyers and consultants, fintech providers and ECAs & multilaterals.
Download the full programme for more information on GTR Africa.
Register HERE.