Managing supply chain risks: Business health check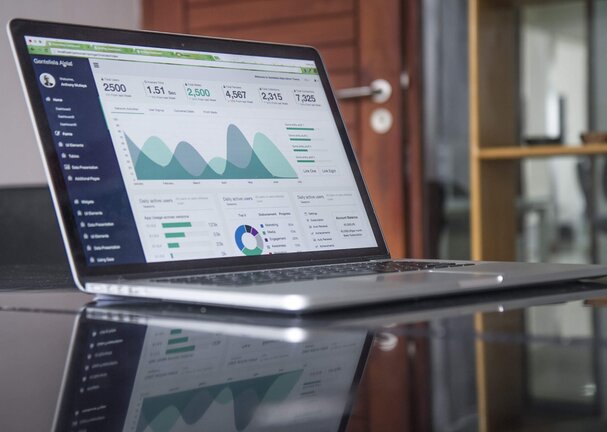 This week we will be discussing Managing supply chain risks as part of our online business health check series. We are delighted to be joined this week by supply chain experts: Dr Robert Handfield from the United States of America and Dr Ian George from the United Kingdom.
Rob Handfield is the Bank of America University Distinguished Professor of Supply Chain Management at North Carolina State University, and Director of the Supply Chain Resource Cooperative. He also serves as Faculty Lead for the Manufacturing Analytics group within the International Institute of Analytics, and is on the Faculty for Operations Research Curriculum at NC State University. The SCRC is the first major industry-university partnership to integrate student projects into the MBA classroom in an integrative fashion, and has had 15 major Fortune 500 companies participating as industry partners since 1999. Prior to this role, Handfield was an Associate Professor and Research Associate with the Global Procurement and Supply Chain Benchmarking Initiative at Michigan State University from 1992-1999, working closely with Professor Robert Monczka.
Ian George is the Owner of ProPar Consulting Ltd a procurement and supply management consultancy specialising in organisational transformation and leadership development. Owner of IP based on academic rigour grounded in consulting practice. Prior to this Ian was the Head of Strategy and Process Development, Philips Electronics Eindhoven, The Netherlands 2000-2002, a global organisation covering six divisions from medical devices, body care and entertainment to silicon chips. Responsible for €16bn spend administered by 2600 staff across 93 offices and Supplier Development Senior Manager, BMW Group Birmingham, UK and South Carolina, USA.
In this session, we will cover the following topics:
The changing face of global supply
Exponential Complexity
Physical Networks
Financial Networks
Information Networks
Relational Networks
Systemic Thinking

To register for a corresponding session please see the information below:
Tuesday 21st April at 7pm (EST, EDT)/ Wednesday 22nd April at 10am (AED)
- Register online: https://zoom.us/webinar/register/WN_FytgIw0ATjanUNoiM4BISw
Wednesday 22nd April at 10am (CET, CEST)
- Register online: https://zoom.us/webinar/register/WN_aPnc6hrLSH2feZFuS_xqQw