Women in Trade: Collins Rex, Asia/ Africa Director for GTPA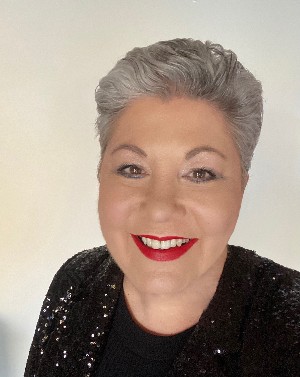 In advance of International Women's Day on the 8th March, the GTPA is pleased to launch today a new campaign to shine a light on the women who rock international trade. Our first leader is our very own Collins Rex.
Collins is passionate about seeing small business do better business and do it on the global stage!
To this end, she's been responsible for the development and delivery of training courses across a range of topics, including export readiness, pitching/presentation & Free Trade Agreements workshops. Her international trade knowledge and skills have been honed over many years, as evidenced by her managing and delivering a number of major trade-related projects.
What is your background working in international trade?
I'm a marketing specialist who worked for years in and around the technology space, until the international trade bug bit. For the past 11+ years I've assisted companies to do better business, and to do it on the international stage. For 10 years I worked with the Export Council of Australia, managing the State of Victoria, heading up the skills team, developing international trade tools like the ANZ Be Trade Ready website, and developing and presenting more educational programmes than I can count. It has, however, been over the past 14 or so months that I've become well and truly entrenched in international trade, working with the Global Trade Professionals Alliance (GTPA) as the Director responsible for Asia and Africa, and developing and delivering the eCommerce strategy.
What inspired you to enter into a career in international trade?
I came to international trade via a rather circuitous route! Having owned and operated my own business on two continents gave me some firsthand insights into the challenges faced by MSMEs. I've helped companies of all sizes with their marketing strategies, and I also worked for many years with not-for-profits with SME members. Taking the step into assisting SMEs do international business, was a natural progression.
If you were to go back in time and invite any three leaders to dinner who would they be?
Nelson Mandela, Marie Curie and Katherine Johnson.
What are the top 3 challenges of working in international trade?
As a woman working in the developed world, I don't think my challenges are any different from a man's working in international trade. I would highlight these challenges:
• Finding enough hours in the day to do everything that needs doing
• Dealing with sometimes punishing travel schedules
• Constantly keeping up with changes in the international business landscape
Having said that, though, I wouldn't change a thing!
What are the top 4 opportunities for anyone looking to work in international trade?
Again, these are not necessarily specific to a woman, but the opportunities are:
• Learning more than one ever imagined
• Meeting remarkable people
• Travelling
• Making a contribution 
How would you encourage more women to enter into a career in international trade?
By getting them young! Little girls at primary school level should be encouraged to think beyond careers in their own backyards. They should have role models who have achieved success on the global stage, in all walks of life and business. There are so many truly remarkable women who are perfectly positioned to inspire a generation of girls to enter the world of international business.
For further information on how to get involved in the campaign please contact info@gtpalliance.com