Request completed. Fetching the festival content.
Readiness assessment for cross-border paperless trade
Event presented in partnership with



Cross-border paperless trade has great potential to not only grow trade competitiveness, but also to support to nurture enabling environments for e-commerce and digital trade, which is instrumental for small and medium enterprises (SMEs), especially women and young entrepreneurs to benefit from trade.
Paperless trade has also been recognized as an effective way to mitigate trade disruptions during the COVID-19 crisis and beyond, providing for more seamless and resilient trade opportunities. However, paperless trade requires policy decisions, a robust technical infrastructure and a modern, efficient and effective legal environment.
Member States of the United Nations Economic and Social Commission for Asia and the Pacific (ESCAP) have been conducting readiness assessment for cross-border paperless trade. Legal and technical readiness assessments, by identifying the current status and gaps in this area, lead to development of action plans, which elaborate detailed activities to pursue to achieve cross-border paperless trade at national and agency level, with identifiable timelines and budget sources. Readiness assessment were conducted by using Legal and Technical Readiness Checklists, as well as Readiness Assessment Guide for Cross-border Paperless Trade, an online platform to facilitate self-assessments. These resources have been developed in collaboration with the United Nations Commission on International Trade Law (UNCITRAL), the Enhanced Integrated Framework (EIF), the United Nations Network of Experts for Paperless Trade and Transport (UNNExT), as well as the Interim Intergovernmental Steering Group on Cross-border Paperless Trade Facilitation and its Legal and Technical Working Groups.
The session will introduce these tools for conducting readiness assessment for cross-border paperless trade and how they could benefit countries in the region and beyond. It will share experiences on how readiness assessment may be conducted and how it offers a comprehensive framework for countries to take the agenda forward, to develop and update their national policies, strategies and planning and ultimately nurture environments for e-commerce and digital trade. It will include views from private sector stakeholders and practitioners.
Panel:
Moderated by Ms. Soo Kim, Economic Affairs Officer, Trade Policy and Facilitation Section, Trade, Investment and Innovation Division, United Nations ESCAP
Panelists:
Mr. Domingos Lopes Antunes, Deputy Minister, Trade and Industry, Timor-Leste
Mr. Michael Cokanasiga, Deputy Chief Executive Officer, Ministry of Revenue & Customs, Tonga
Mr. Chris Southworth, Secretary General, International Chamber of Commerce (ICC) UK; Founder, ICC Digital Trade Roadmap
Mr. Sven Callebaut, Director, TradeWorthy (DFAT Accelerating E-Commerce Adoption Trust Fund & AADCPII)
Moderator:
Ms. Soo Hyun Kim is Economic Affairs Officer, Trade Policy and Facilitation Section, Trade, Investment and Innovation Division, United Nations ESCAP.
She is currently managing capacity building projects on cross-border paperless trade and trade facilitation in the age of pandemics; and supporting the implementation of the Framework Agreement on Facilitation of Cross-border Paperless Trade in Asia and the Pacific. Previously she worked in the Investment and Enterprise Development Section with research focus on foreign direct investment (FDI) and investment regimes and their impact on sustainable development. She also worked to promote public-private sector dialogue by organizing the Asia-Pacific Business Forum (APBF) and supporting the ESCAP Sustainable Business Network (ESBN).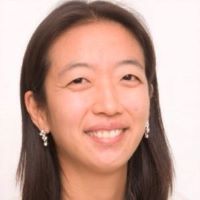 Mr. Domingos Lopes Antunes has 15 years of work experience in trade, industry, value chain, and community development with various organisations, both national and international. He served as a Policy and Planning Adviser in July 2017 and later as a Trade and Industrial Policy Advisor up to June 2020 in the Ministry of Tourism, Commerce, and Industry (MTCI). During that time, Mr. Antunes elaborated Ministry of Commerce and Industry's long-term strategic plan to diversify Timor­ Leste's trade and industrial sector that aims to provide more sustainable job creations and a decent income, support the national private sector for exporting and promote the enabling trade and investment environment.
He has led several roles and provided technical support while working with the MTCI, which required a successful trade and industrial policy action plan's implementation. Furthermore, He coordinated technical support preparations for Timor-Leste accessions to the World Trade Organization (WTO), EU Economic Partnership Agreement (EPA) and ASEAN Economic Community.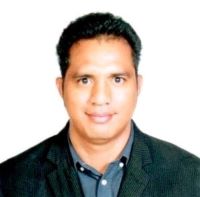 Chris Southworth is Secretary General at the International Chamber of Commerce UK and a regular voice for business in the international media. He is also Director of the Secretariat for the UK All-Party Parliamentary Group on Trade and Export Promotion and ICC Co-Chair of The Commonwealth Business to Business trade policy forum. He is a member of the ICC World Council as well as the International Advisory Boards of the Digital Trade Network and Queen Mary-UNIDROIT Institute of Transnational Commercial Law and Open Borders Direct.
Chris is a leading international expert on digital trade and creating modern digital trade ecosystems, the founder of the ICC Digital Trade Roadmap, a member of the global team supporting the ICC Digital Standards Initiative, ICC G7 United Kingdom representative, a member of the ICC G7, G20, Digitisation and Ecommerce Working Groups. He is also a lead independent adviser to the UK government on the digitisation of trade on behalf of industry working with the Department for International Trade, Her Majesty's Revenue and Customs, Her Majesty's Treasury and Department for Digital, Culture, Media and Sport.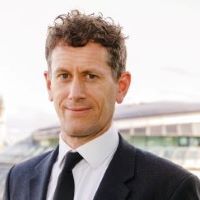 Sven Callebaut has advised several Donor agencies (DFAT, GIZ, EU, DANIDA), and Trade Ministries in Bhutan, Cambodia, Lao PDR, Myanmar, Tonga, Tuvalu and Vanuatu in accelerating their economic transformation, digital transition, digital trade adoption.
He has led several projects supporting E-commerce regulatory strengthening and worked with business associations in creating the conditions for MSMEs to move from offline to online. In addition to the above he is currently leading several e-commerce acceleration projects in South East Asia and the South Pacific on behalf of Australian DFAT. Sven also shaped the UNCTAD eTrade Readiness Assessment methodology and authored 10 of the 27 UNCTAD eTrade readiness reports.
He is Director of TradeWorthy Ltd, a dedicated Asia-Pacific trade and investment advisory and research firmbased in Melbourne Australia.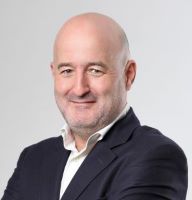 Michael Cokanasiga currently holds the position of Deputy Chief Executive Officer of the Ministry of Revenue and Customs in the government of the Kingdom of Tonga.
Michael attended the University of the South Pacific from 2003-2007, where he got a bachelor of laws degree, post graduate diploma in legal practice as well as a post graduate diploma in legal drafting.
He holds dual Tongan and Fijian citizenship having migrated to Tonga in 2010 when he joined the Ministry of Revenue and Customs in its Legal Division before being promoted to various roles within the Ministry's Customs and Trade Division.
In his current role, Michael is responsible for oversight of the Legal and Customs Trade Division of the Ministry of Revenue and Customs and is heavily involved in the modernisation and reform initiatives of the Ministry, National bodies as well as the Pacific regional, in the fields of international trade, Legislative reform and Customs enforcement.