9th Supply Chain Finance Summit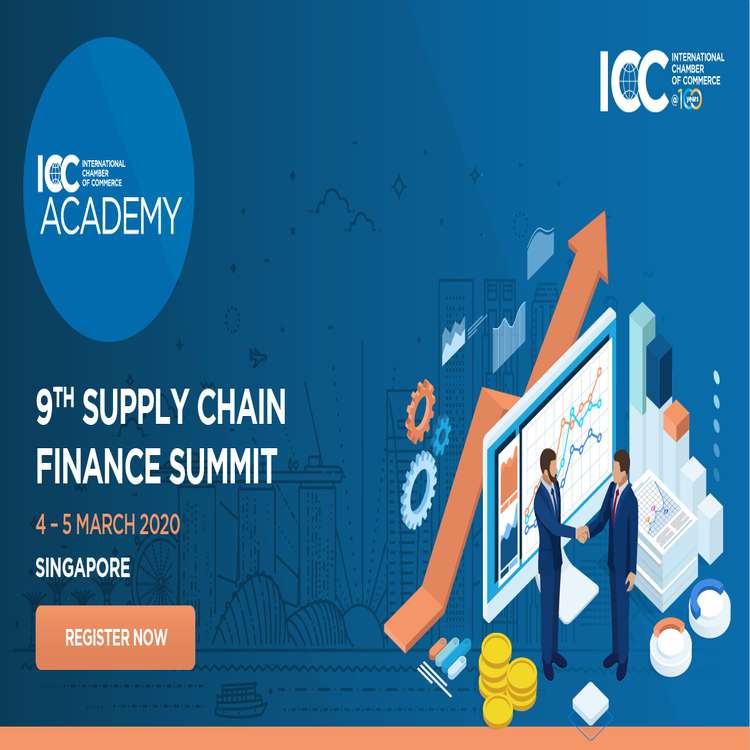 Now in its 9th edition, the ICC Academy, the educational arm of the International Chamber of Commerce (ICC), is set to host the next chapter of its annual Supply Chain Finance Summit. Marked by its year-on-year success, the event returns to Singapore on 4-5 March 2020, highlighting the island city-state's standing as a pivotal trade and financial hub that continues to shape the development of Asia's supply chain.
Blending a more global perspective with regional highlights, the 2020 agenda will focus on some of the most in-demand subjects in the supply chain process. This two-day flagship event will bring together over 300+ of the most influential global trade and supply chain finance experts, banking professionals, business leaders, lawyers and government officials from over 20 countries to debate the critical issues affecting the physical supply chain and supply chain finance industry.

The signature event will aim at providing a platform for global professionals, practitioners, and institutionalists to exchange insights and ideas on the latest developments and challenges in the supply chain industry. Participants will be able to gain valuable knowledge from in-depth panel discussions, examine key case studies and enjoy an array of dedicated networking opportunities. In addition to the formal sessions, this summit will also be a valuable platform for informal dialogue among the fellow delegates and experts to share ideas and experiences and enjoy a good networking.
Book your spot before 31 December 2019 using the discount code scf2020-earlybird and enjoy 20% off the original price. For more information, visit the official event website or contact Priyanka Satapathy at Priyanka.Satapathy@iccacademy.com.sg