Activating our global community services to help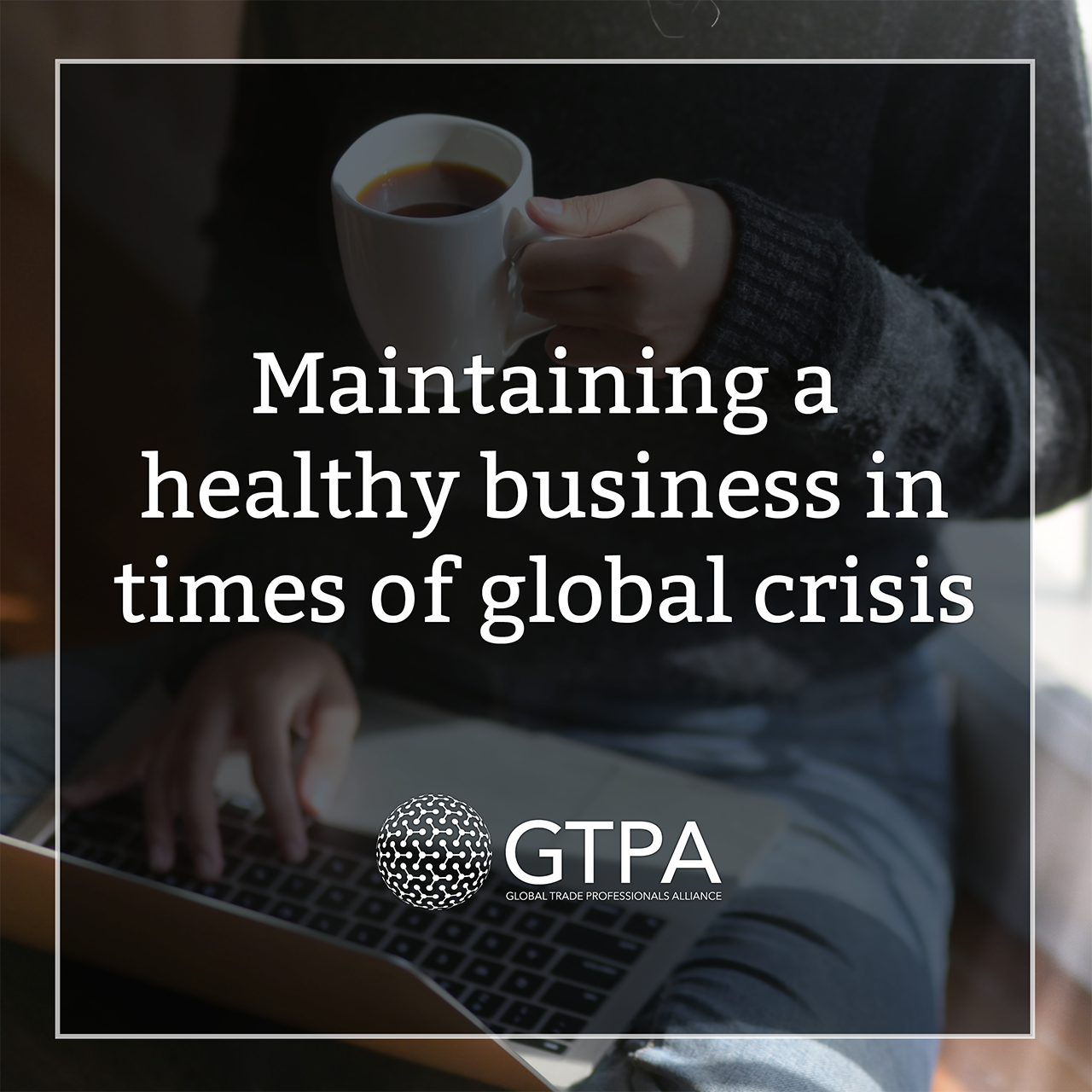 We are currently living in extraordinary circumstances, and first and foremost we must remain safe and keep ourselves, our community, and those closest to us healthy.
The Global Trade Professionals Alliance (GTPA) is joining forces to collaborate with the Institute of International Trade (IIT) at The University of Adelaide and the Supply Chain Resource Cooperative (SCRC), Poole College of Management at North Carolina State University.
As a group, we are aware that as businesses implement major changes to manage disruptions and continue operating, many could benefit from the insight and fellowship of peers in similar positions, and the assistance of experts who can offer advice and leadership.
We believe this is particularly true of Micro Small and Medium Enterprises (MSMEs) who may be feeling isolated and vulnerable.
While the global business landscape is changing quite rapidly, we must be assured that it will eventually stabilise at some future time. In the mean-time, businesses'capacity to survive will depend on their ability to navigate the current disruptions and innovate the ways in which they communicate, manage their business and engage customers.
Whether experiencing current difficulties, or searching to unlock future opportunities, it is crucial that businesses, trade organisations, and trade professionals now activate their community instincts and networks; no one business, whether big or small, needs to navigate these rather stormy waters alone.
To contribute, the GTPA, IIT and SCRC is launching its global community services campaign, "Maintaining a healthy business in times of global crisis."
Using our international network of global trade experts, and our technology platform, we are planning a series of discussion forums and educational webinars in the upcoming weeks. Some of the topics we'll be addressing:
Business health check
Making the most of your business down time
Slowed business, increased marketing
Finding new ways to reach customers
Managing supply chain risks
Managing your remote workforce
Productivity strategies for working from home
Crisis recovery strategies for small business
Safeguarding your business against cybercrime in times of crisis
Technology update for remote working
Cash flow management in times of crisis
Personal health is essential to business health
CLICK HERE TO SIGN UP TO JOIN OUR ONLINE SESSIONS
These online forums will allow you to meet other business operators, 'virtually' for expert-moderated interactive online discussions. Here you can raise questions on issues you might be facing, and as a global community we will mobilise our collective experience and expertise to listen and try to provide practical assistance.
These forums will run Wednesday morning at 8am (AEDT) or 5pm Tuesday afternoon (EST, EDT) and 10am Wednesday morning (CET, CEST) at different times to accommodate both Eastern Hemisphere and Western Hemisphere time zone from next week the 25th March. To look up your local time zone please use this handy online tool: https://www.timeanddate.com/
We are also planning soon to announce a series of free mentoring programmes.
The proposed programme is a one-on-one matching service that aligns the international business needs of an individual or company with the services of a subject expert.
To help businesses around the world through this initiative, we are inviting experts and professionals interested in volunteering their time as presenters or facilitators, or for other organisations to consider joining our coalition. As part of our contribution, the GTPA will provide them with a pathway to free assessment as a global trade professional under our ISO certification programme, during the next month.
If you would like to offer assistance, or participate in a forum, you can reach out to Lisa McAuley at: lisamcauley@gtpalliance.com
Let us reach across the globe to make our business community stronger than ever!