An End-of-Year Update from the Global Trade Professionals Alliance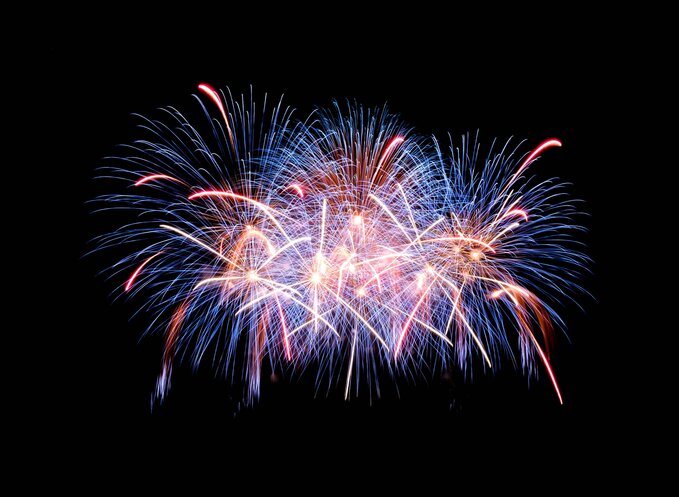 The Global Trade Professionals Alliance (GTPA) and our affiliate professional services arm, GTPServices, have had an outstanding first year since our launch at the periphery of the WTO Ministerial in Buenos Aires last December. We have been privileged to attract world-class contributors and community members from around the globe, and to be invited to contribute on a variety of fronts – training and certification, program development, policy, advisory and research among others – across four continents.
Our team is very conscious of the enormity of the challenge we have set for ourselves in establishing both GTPA and GTPServices, sharing a sense of urgency and responsibility in championing the importance of a multilateral, rules-based and inclusive architecture for trade around the world.
"As our Founder and CEO logs thousands of miles in air travel to develop an unparalleled network of global relationships, Lisa McAuley continues to enjoy mountain-climbing as a mode of focused relaxation, and for this reason, the imagery of summit-conquest seems perfect to frame our first year-end update!" said Mr Alexander R. Malaket, CITP, CTFP, GTP-E, Chair, International and Technical Advisory Committee and President, OPUS Advisory Services International Inc.
Climbing Mount Everest: GTPA taking it one step at a time
It was a year ago that GTPA launched on the sidelines of the MC-11 meeting in Buenos Aires, Argentina. Our initial focus was to launch the ISO/IEC 17024 standard for the certification of Global Trade Professionals in the field of Trade Management with work to commence over the course of this year to develop the standards for Trade Regulation & Compliance, Trade Finance & Supply Chain Finance and Trade Policy.
We launched the Trade Finance & Supply Chain Finance specialisation at the GTR conference in Singapore and we are currently taking a team of operational trade professionals from a global energy company in the Philippines through an internal assessment review as part of a pathway towards certification. We have certified our first Executive Level GTP with specialism in trade finance and supply chain finance, and have incorporated this complex, esoteric form of financing into our first alliance discussions involving academic institutions in the UK, the US and Germany.
Base Camp and Beyond
As with any new start-up, particularly one that has introduced a new global standard we have had to be flexible in terms of reacting to the requirements, needs and aspirations of our stakeholders and partners. We shifted our approach from the notion of GTPA "Chapters" to an approach that resembles a franchise model, in direct response to ongoing consultations that suggested a decentralised but consistent operating model would best enable our shared vision for the GTPA.
Additionally, we sharpened our organizational structure to clearly distinguish between the not-for-profit, NGO nature of the Global Trade Professionals Alliance, and our commercially focused GTPServices unit which will drive advisory, research, policy and advocacy work, and which will allow us to engage with the world-class experts that make up the GTPA/GTPServices community and ecosystem.
A key focus for us over the past year has been on establishing relationships with key organisations in South America, North America, Europe, the Middle East, the Pacific Region and South East Asia as part of launching our franchise network in 2019. In parallel, we have been active in Africa, most recently as part of stakeholder engagement in South Africa and participation in the Africa eCommerce week organised by UNCTAD. We are currently in the development of our strategic approach for Africa and we look forward to sharing our strategic thinking on supporting the growth of this fastest growing region in the New Year.
World-Class Alliances and Partnerships
Our commitment to developing an unmatched global network has been at the core of our priorities over this first year of operation. We will unfold the list of organisations we are partnering with from the perspective of the private sector and industry associations early in the New Year update when we announce our launch activities in various markets.
Standards in Global Trade: Practitioner or Business, Learn about our ISO Programs
In addition to ISO certification for individual practitioners, we have developed a unique parallel proposition which we believe will change the global landscape for international commerce: a program to certify businesses, including consultancy firms, on the basis of ISO/IEC 17065.
The globally trading business certification program is based on the recognised international standard for the certification of products, processes or services. The overall aim of the GTPA business certification program is to give confidence to all interested parties that the business processes fulfil specified requirements.
This new global first provides a degree of confidence that a business's processes fulfil specified requirements linked to competency and capability in the conduct of international commerce.
The GTPA globally trading business certification assesses the businesses processes against a framework of 9 key themes, which are:
1. Strategic and financial fitness
2. Markets and Competitors
3. Clients and Channels
4. Brands and Value Proposition
5. Core Business Processes
6. Operations and Infrastructure
7. Risks and Governance
8. People and Culture
9. Measures and Incentives
Within each theme, a business's or a consultancy firm's processes are assessed against a range of characteristics of global business.
The Seven Summits Challenge
Conquering Everest is only the beginning.
The GTPA aims to advance professional practice around the world, and we recognize the imperative of doing so in close collaboration with leading universities, colleges and academic institutions around the globe.
We have initiated some excellent and very promising discussions and partnerships over the past year, with institutions across Latin America, North America, Europe, South East Asia and Australia. We will release the names of these institutions in March 2019 when we officially launch the Seven Summits Challenge which is designed to provide a globally recognised pathways for individuals to grow their competencies in international trade whilst providing a platform for ongoing professional development and global networking.
Watch this space for an announcement early in the New Year.
Influencing and Shaping Policy around the Globe
GTPA is an advocate for the benefits and opportunities in global trade, particularly at this difficult but potentially transformative momentin the history of global trade.
The GTPA has, even in our nascent stage, been vocal in our support of key multilateral institutions such as the WTO. We recently joined the WTO and ICC Global Trade Dialogue and look forward to contributing to this very important debate.
The GTPA has released a series of policy papers this year on a range of topics, including:
• The importance of Aid for Trade,
• Women's Economic Empowerment,
• Illicit Trade in Free Trade Zones and
• Mechanisms to Support MSMEs to trade globally
Please visit our website for further information.
Reflections from the GTPA Board and ITAC Committee Chair
"What a year we've had at GTPA! Personally, I have had the opportunity to be a part of driving the concept of the formation of the eCommerce Coalition in Australia and I have participated in the WCO's eCommerce Working Group in Brussels. I got to know and train amazing groups of women entrepreneurs from South Asia and the Pacific, and Peruvian creative industries companies in Lima. And I end the year on a high note, attending the first Africa eCommerce Week.
Thanks also to all the stakeholders who contributed to GTPA's first year, especially the Australian Department of Foreign Affairs and Trade, who have given us the opportunity to do some significant work in Asia and the Pacific over the next three years.
I would like to take this opportunity to wish you all a wonderful Festive Season, however you celebrate and wherever in our Global ecosystem you may be."
Ms Collins Rex, Africa and Asia Director for the GTPA
"GTPA has had a BIG first year delivering the training and project management for the DFAT Women Trading Global Programme and the first pilot programme on creative services for the Trade Commission of Peru in Australia and the Lima Chamber of Commerce. We have also been working behind the scenes in the development of the ISO 17065 standards for the certification of globally trading businesses and consulting services. Our goal in the New Year is to continue to expand the outreach achieved globally this year to connect with governments, industry, business council and academic institutions to advance the engagement of SMEs to trade in a trusted environment underpinned global standards. "
Ross James, Director - GTPA
"It has been a privilege to contribute to the first year of the GTPA and GTP Services, to work with committed, world-class professionals sharing a vision of trade as an engine of growth, prosperity and inclusion, a source of enhanced global security, and an important lever in advancing the shared interests of the international community. From the launch at the MC-11 to participation at the Business Summit ahead of the Commonwealth Heads of State Meetings in London, to the introduction of the Trade Finance and SCF Certification in Singapore, the scope, global reach, and impact of the GTPA/GTP Services community has already been impressive.
I look forward to 2019 as we grow our community, expand our global reach, and extend the vision of what will be the gold standard professional ecosystem for trade around the world."
Alexander R. Malaket, CITP, CTFP, GTP-E, Chair, International and Technical Advisory Committee and President, OPUS Advisory Services International Inc.
Exciting developments for 2019
We have many exciting developments planned for the New Year and will be updating you with a follow-up announcement in January to outline our planned activities, launches and new partnerships. In the meantime, the GTPA Board will review our strategy to ensure our plans for 2019 continue to focus on delivering core activity, including:
• building professional capabilities in trade
• advocating the benefits and opportunities of trade
• facilitating networking
• improving the performance and success of companies in global trade
• improving the trade process
• advancing international development and trade-based inclusion
• supporting the development of MSMEs and their access to global supply chains
• empowering greater diversity through women-owned engagement in trade
A Word of Thanks from our CEO
I love to travel. I have collected many frequent flier miles in past roles and as part of my pursuit of new adventures in mountain climbing, but 2018 brought a special character to the pleasures of globe-trotting, when those activities were linked directly to actualizing the vision for the GTPA and GTP Services, and the creation of a global ecosystem of relationships that will make us a game-changing contributor to the world of global commerce.
In support of our ambitious global aspirations, my colleagues and I represented GTPA and GTP Services in:
• Australia
• Argentina
• Belgium
• Canada
• Hong Kong
• Germany
• Nairobi
• Peru
• PNG
• Switzerland
• Singapore
• The Netherlands
• South Africa
• USA
• United Kingdom
• New Zealand
A large part of the GTPA's work is underpinned and driven by the support from our International and Technical Advisory Committee (ITAC). The GTPA engages with global trade professionals around the world who advise the GTPA on global issues, drive our commitment to internationalization and oversee the development of the GTPA's standards. I would like to take this opportunity to thank our ITAC members: Brent Juratowitch (Australia), Dr. Deborah Elms (Singapore), Dr. Renu Agarwal (Australia), Francis Wong OAM (Australia), Graeme Drake (New Zealand), Lyall Howard (Australia), Maninder Bhandari (UAE), Molly Harriss Olson (Australia/NZ), Professor David Widdowson (Europe), Professor Michael Mainelli (UK), Sabrina Varma (Australia), Simon Hess (Switzerland) and Stacey Mills-Smith (UK/ Switzerland).
The GTPA Working Committees, mandated to define competencies across a range of trade-related specialisms, also commenced meeting this year. The committee members enrich the GTPA community by advising on a range of issues and drive the development of competency standards, quality control and ongoing professional development for the areas of specialisation covered by the GTPA.
Members of the Working Committees include experts from around the world in trade policy, trade management, trade regulation and compliance and trade finance. I would like to take this opportunity to thank: Cristina Vallejos (Equator), Andreas Klasen (Germany), Susan Danks (Australia), Gerald Lawson-Tancred (UK), Steve Morris (Australia), Dr. Jeya Wilson (South Africa), Harry Krishan Mohith (Mauritius) , Lynn Rua (Australia/ Colombia), Tarcisio Hardman Reis (Switzerland), Martin Furlong (Argentina), Annemette Thomsen (Australia/Europe), Christof Gabriel Maetze (Germany), Rashmi Banga (India), David Tanenbaum (USA), Radika Kumar (Switzerland), Marc Busch (USA), Michael Gasiorek (UK), Eleonore Juliane Treu (Austria), David Winterton (Australia), Sangeeta Khorana (UK), Craig Weeks (USA) and Dr. Alisa DiCaprio (USA).
Climbing is always a team effort
We could not have accomplished all we did this past year without the support of the GTPA and GTPS Boards, who have all given countless hours to supporting the organisation in the first year. When you have such an invested and supportive Board all ascending in the right direction it is no wonder, we have achieved what have this year.
So, a big final thanks to Phillipa Dawson, Collins Rex, Tristram Travers, Ross James and of course our ITAC Chair Alexander R Malaket.