APEC business resilience survey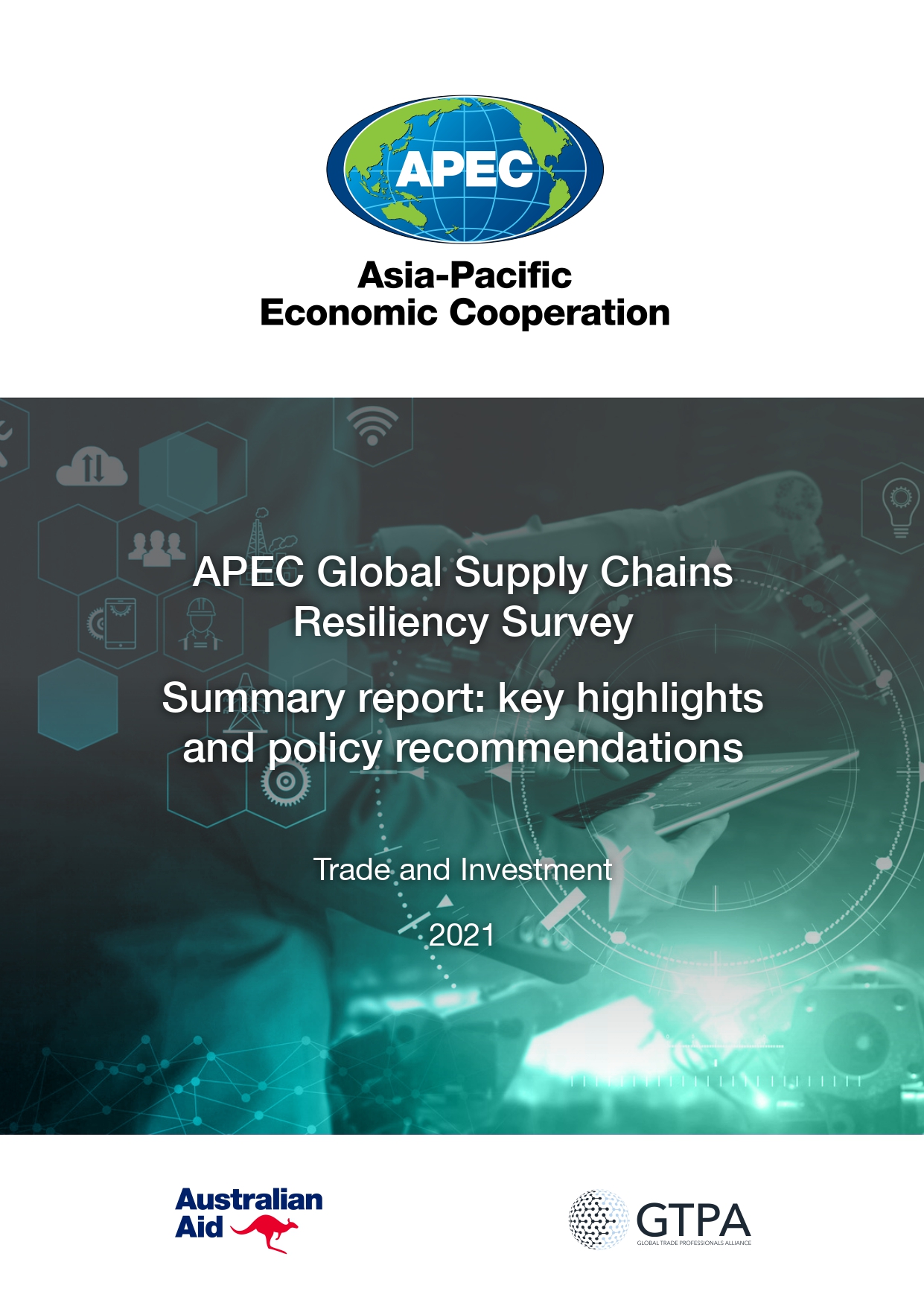 Global trade and global value chains will continue to transform due to the COVID-19 pandemic. In order to understand that transformation better, in partnership with the Department of Foreign Affairs and Trade of Australia and APEC the GTPA ran a survey for multinational corporations, small and medium enterprises, and industry and government organizations on global value chains resilience.
The GTPA was supported in this project by the Institute for International Trade of the University of Adelaide (IIT), the Supply Chain Resource Cooperative (SCRC) at North Carolina State University. The GTPA received over 1,500 responses from across APEC and we are currently finalising the survey results which will be published early next year. The GTPA will also organise a series of events to unpack the results for interested stakeholders.