Festival of Inclusive Trade (1)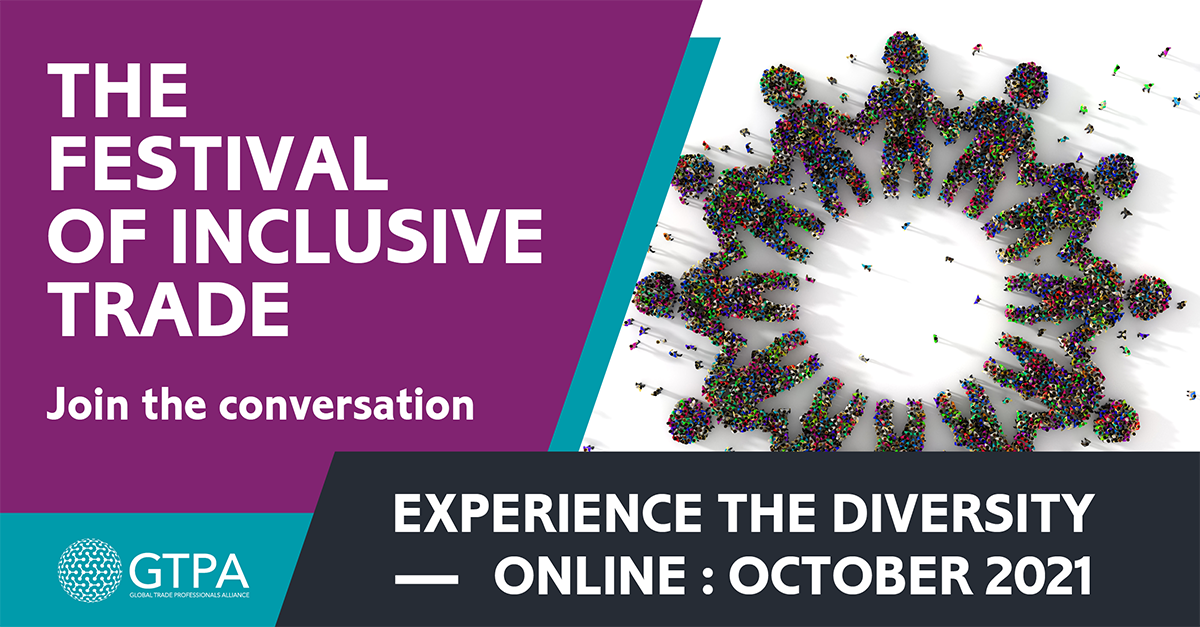 Inclusive trade refers to the principle that all levels of society should gain from increased trade. It promotes the inclusion of groups that may currently be marginalised or challenged in their ability to engage with international trading opportunities.
To highlight both the challenges faced and the contribution made by marginalised groups to the rich tapestry that is international trade, this year GTPA Director, Collins Rex, organised over 60 online events as part of the "Festival of Inclusive Trade".
The Festival was an online celebration of all things inclusive trade and also provided a lens through which the issues were examined and teased out. If you missed the Festival you can view this on demand at: www.gtpalliance.com/festival
Flowing from the Festival, the GTPA will launch an Inclusive Trade White Paper in 2021 that will produce practical recommendations on how capacity building and standard setting can facilitate a more inclusive international trading ecosystem.
The paper will focus on four groups – gender, youth, diaspora and indigenous communities – and the importance of engagement, standards and capacity building to support their engagement in international trading opportunities. It will produce recommendations to benefit organisations, institutions and individual professionals engaged in international trade.
GTPA is currently pre-planning for the 2021 Festival of Inclusive Trade. If you are interested in participating or becoming involved as a partner, please contact Collins at collinsrex@gtpalliance.com