Festival of Inclusive Trade: calling for speakers, collaborators and partners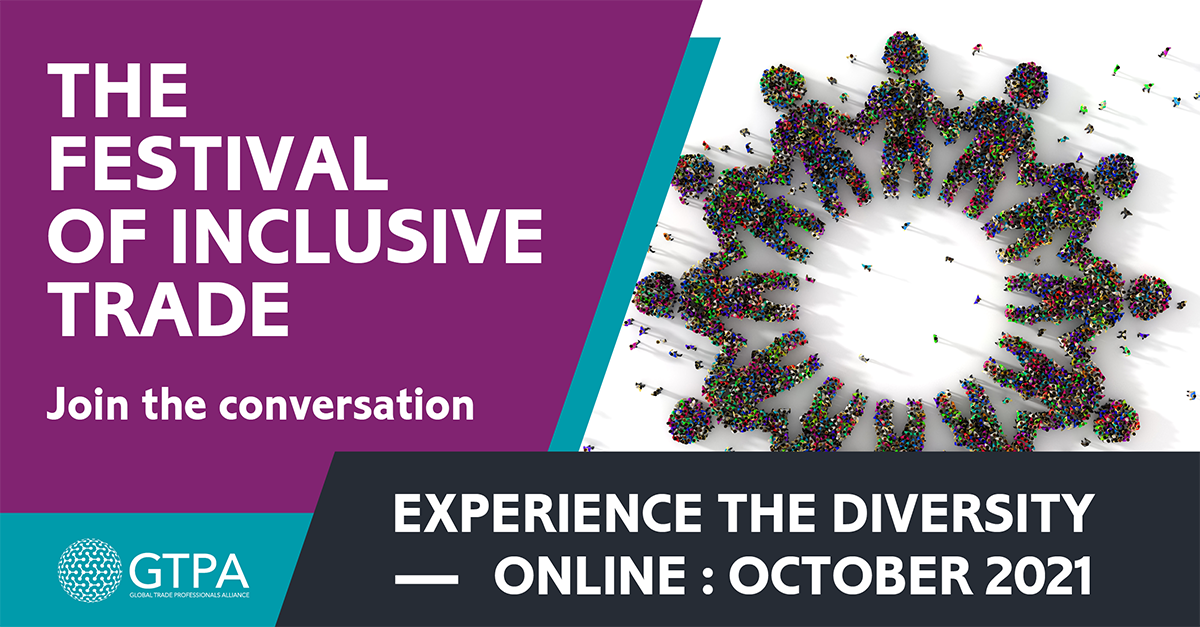 Inclusive trade refers to the principle that all levels of society should gain from increased trade. It promotes the inclusion of groups that may currently be marginalised or challenged in their ability to engage with international trading opportunities.
The GTPA is planning to develop an Inclusive Trade White Paper that will produce practical recommendations on how capacity building and standard setting can facilitate a more inclusive international trading ecosystem.
The paper will focus on four groups – gender, youth, diaspora and indigenous communities – and the importance of standards and capacity building to support their engagement in international trading opportunities. It will produce recommendations to benefit organisations, institutions and individual professionals engaged in international trade.
To both highlight the contribution of marginalised groups to the rich tapestry that is international trade, and focus attention on the issues they face, the GTPA is hosting a "Festival of Inclusive Trade".
The festival will be an online celebration of all things inclusive trade and will also provide a lense through which the issues will be examined and teased out.
The festival will include robust panel discussions and activities aimed at collecting information on the issues faced by marginalised groups when engaging in international trade.
However, with the creative industries sector accounting for 7% of the world's GDP (according to the International Trade Centre), and creativity being key to innovation, and a driver for sustainability and prosperity, the festival will also highlight this sector by featuring art created by women, young people, and members of indigenous and diaspora communities around the world.
Over the course of four weeks from mid-September to mid-October 2020, the GTPA will:
Host virtual moderated panel discussions around the key issues of inclusive trade
Present capability building webinars for representative businesses wanting to enter global value chains
Feature the stories of successful representative businesses across all four groups: women, youth, indigenous and diaspora
Curate a mini online festival of inclusive creative arts, including music, visual art, the written and spoken word, and film Panel members, moderators and presenters will be drawn from representative groups from a range of economies, both developed and emerging.
In addition to commissioning work specifically for the festival, the GTPA is also inviting artists across all creative genres to collaborate and have their work featured.
For further information, or to become involved as a collaborator, a partner or a sponsor, contact the Festival Director, Collins Rex at collinsrex@GTPAlliance.com.