GTPA and the Institute of International Trade (IIT) to collaborate on development of new trade leadership program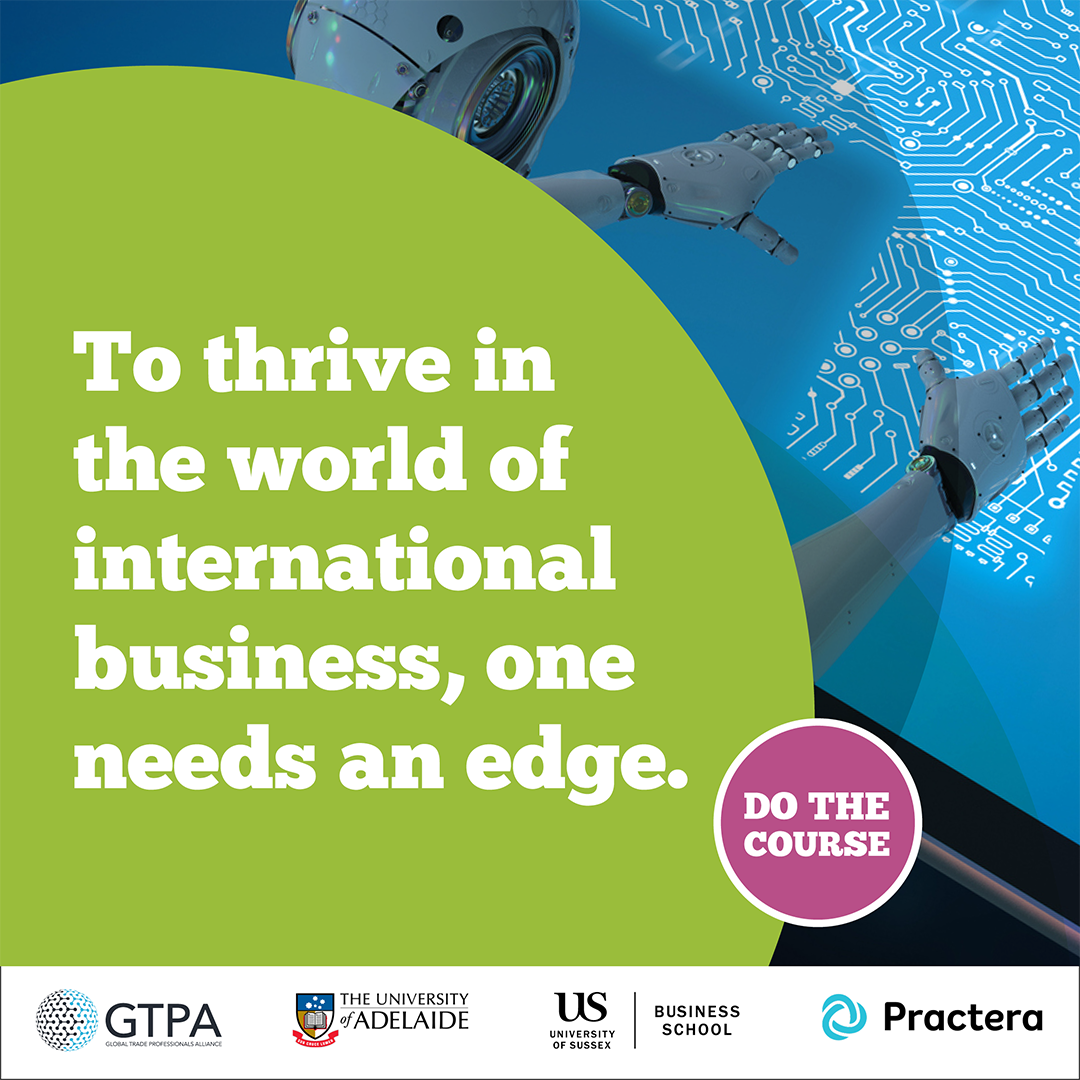 Today's business leaders confront a host of political, economic, policy, regulatory, environmental and institutional barriers.
On the international political front, the headlines are full of 'trade wars' news. The rise of populist sentiment in the developed world is challenging many of the post-cold war assumptions, wherein the march of trade liberalisation and liberal political systems were in lockstep.
Political debates increasingly reflect these international tensions, as well as the broader, deteriorating, regional security environment.
Security, trade and investment are now more, and increasingly, entwined, affecting trade policies and regulations across the globe.
Yet threats bring new opportunities including new trade routes opening and technological advancements that will simultaneously render cross-border trade easier to do, while multiplying the possibilities for dispersing production facilities internationally and bringing goods and services closer to consumers.
In an age of tightly interconnected global supply chains and unprecedented global technological and trade disruption, it is critical that business leaders understand the impact of trade policies and develop the complex and adaptive capabilities required to think strategically and manage change effectively in volatile, uncertain, complex and ambiguous operating environments.
The GTPA and the Institute of International Trade at The University of Adelaide are delighted to announce we are working together, alongside leading universities in North America and the United Kingdom to create a new program, Adaptive Trade Leadership in a Globalised World, which will be formally launched later in 2020.
Professor Peter Draper, Executive Director of the Institute for International Trade, noted that "Traditional management skills are no longer sufficient to ensure the success of today's business leaders, who require technical trade knowledge to accurately assess the organisational impact of global trade policy changes, geopolitical tensions and other emerging disruptors. Today's business leaders are also expected to develop the advanced complex and adaptive thinking and problem solving capacities needed to respond effectively to the challenges and opportunities presented by an increasingly uncertain, volatile and rapidly evolving trading environment."
The new initiative will assist business leaders to assess the strategic issues confronting the global trading system, the tools states deploy in tandem with business and other actors to maximise national advantage in trade negotiations and policy design, and how these can be influenced and leveraged by businesses with greatest effectiveness.
It will also seek to provide the technical knowledge and adaptive leadership competencies required by today's international business leaders to effectively monitor and analyse trade policy, and prepare strategically for a range of future scenarios that will position their organisations for success in today's rapidly evolving international business landscape.

As part of the current development of the programme we are seeking insights from interested stakeholders as well as business leaders working within global businesses to provide input and feedback on the program so that we can ensure that it respondsto the current needs of business and industry.
Lisa McAuley, CEO of the GTPA said, "Increased globalisation, geopolitical uncertainty, environment disasters and constant technological advances and other competitive pressures are accelerating the pace of change that both global trade professionals and businesses face. The GTPA is pleased to collaborate with the Institute for International Trade and our other stakeholders to launch this program in 2020. We are however seeking input and feedback from relevant stakeholders in shaping the program as well as interest from stakeholders in terms of the opportunities for collaboration and engagement."
To find out more please go to: www.adelaide.edu.au/iit or www.gtpalliance.com to register your interest or request additional information.