GTPA announces the development of a new initiative that will explore how to drive the future of skills and trade in the digital economy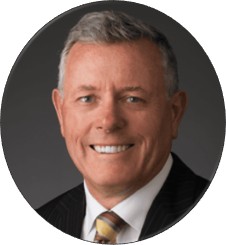 The GTPA is pleased to announce that Mr Grame Barty has been appointed to drive this initiative within the GTPA as well as to Chair the GTPA's new working committee on e-Commerce and Digital Services. The committee has been established to provide advice to GTPA on the development of competency standards for trade professionals, leading ongoing research, developing programs that can be shared through the GTPA network to build capability and capacity in this field, as well as advocacy pertaining to global issues for e-Commerce and Digital Services globally.
There is considerable new activity occurring in the digital services and e-Commerce space globally.
Increasingly new services and e-Commerce offerings will be digital and 'born global' which allows businesses from the outset to seek markets beyond domestic borders. For SMEs this provides significant potential to be international from day one of operations and it is imperative that these 'born global' SMEs have the right competencies and the right support ecosystem to assist them to take advantage of new opportunities.
Executive Director of the GTPA, Ms Lisa McAuley said "Trade Professionals need to understand all the parameters associated with these trends and drivers in cross border ecommerce and digital service delivery, and how it will affect both cross border and behind the border aspects. It is important that practitioners begin to better understand the broad context in which trade takes place, beyond their narrower specialist focus."
In the next couple of months Grame will be leading the committee to deliver a ground-breaking piece of research into the future of skills and the digital economy.
The outcomes of this project will then guide the GTPA in the development of a competency standard for trade professionals in this field and an educational toolkit that via the GTPA network will be able assist or their trade practitioners to support government organisations, industry bodies and the business community develop the right capabilities.
"The entire GTPA Board is absolutely delighted that Grame who is an experienced 'born global' software technology entrepreneur, corporate executive and high-level Government official is going to lead the GTPA in this area. Grame has the proven ability to commercialise innovation - from concept, to venture capital raising, to IPO. At HarvestRoad Ltd – a company he founded and to a public listing on the Australian Stock Exchange - he developed and sold a unique software technology product to the defence and education sectors in over 15 international markets including early participation in the Chinese and Indian markets."- Ms McAuley said.
Grame understands the critical competitive advantage of trade policy, governance and regulation in positioning products and services for sales success in new markets or sectors – firstly at HarvestRoad when the company became a prominent participant in international eLearning standards activity – and in Austrade where as Executive Director of the International Group he managed 700 staff globally in 80 locations across multiple markets and cultures and helped developed industry strategies around cross border e-Commerce, advanced manufacturing and global supply chains and linking innovation ecosystems.
Grame has a long track record of team building, generating pride in in individual and organizational performance and exceeding goals and has been awarded numerous Business, Manager and Sales Awards in his career.
"This is a very important professional education initiative from GTPA and I am very pleased to bring my international business and technology knowledge to the Committee and the associated research activity." Mr Barty, Chair of the e-Commerce and Digital Services Committee said
The GTPA has recognised that it is important that current consideration of this requirement for trade professionals and businesses keep up with the pace of change in the Information Age and there is an immediate need to at least shape the environment and understand its implications. We are also looking forward to engaging with other private sector organisations in this field who may wish to not only support and work with GTPA on the research but also contribute to the new working committee.