GTPA is pleased to announce that Andrew Hudson will Chair the Trade Law working committee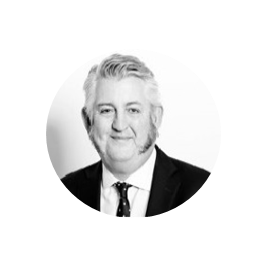 The Global Trade Professionals Alliance is pleased to announce that Andrew Hudson will Chair the GTPA's new Trade Law working committee. Andrew Hudson is a Partner at Rigby Cooke Lawyers in the Litigation team, with significant expertise across international trade law and customs. Andrew is a trusted and highly-regarded industry adviser to businesses, industry associations, other peak bodies and Government, and regularly consults on legal and trade developments that affect Australian and international businesses.
He assists importers, exporters, licensed customs brokers, freight forwarders, shippers, marine insurers and trade financiers, and other industry parties with procedural and legal advice, including reviews and litigious matters. This advice is provided in Australia and overseas, where Andrew works with a network of colleagues at law firms across the world.
Andrew specialises in all areas of trade including international trade conventions, dispute resolution and arbitration, trade financing options, commodity and freight contracts.
Joining Andrew on this important committee are world experts from across the globe including:
David Tanenbaum
David is an attorney and trade consultant with more than 20 years of experience in international trade and policy gained through work in private law firms, the Geneva-based Agency for International Trade Information and Cooperation, the U.S. Government (International Trade Administration and Foreign Agricultural Service), in addition to work as an independent consultant. He is a respected authority on trade remedies, trade facilitation, regional integration and trade policy, laws and regulations in the context of multilateral, regional and bilateral trade relations.
Eleonore Juliane Treu
Eleonore, a German lawyer, is in-house legal counsel at ICC Austria. Her day-to-day activities include international capacity building, business development and project management in Trade Finance, Letters of Credit, Bank guarantees and Arbitration.
Martin Furlong
Martin Furlong is an international trade and business internationalization specialist with multidisciplinary competences in strategic management, market development, policy, and law.
As Director of International Relations for Universidad de Belgrano (UB), Argentina, Martin is leading a comprehensive internationalization process and developing global exports of educational programs.
The GTPA is looking for other volunteers globally with a specialisation in the practice of Trade Law who would be interested in participating in this global working committee. Please click here to find out more about our committee members or contact Lisa McAuley at lisamcauley@gtpalliance.com for further information.