GTPA is pleased to welcome women business owners from across the Pacific and South East Asia as foundation members of the GTPA network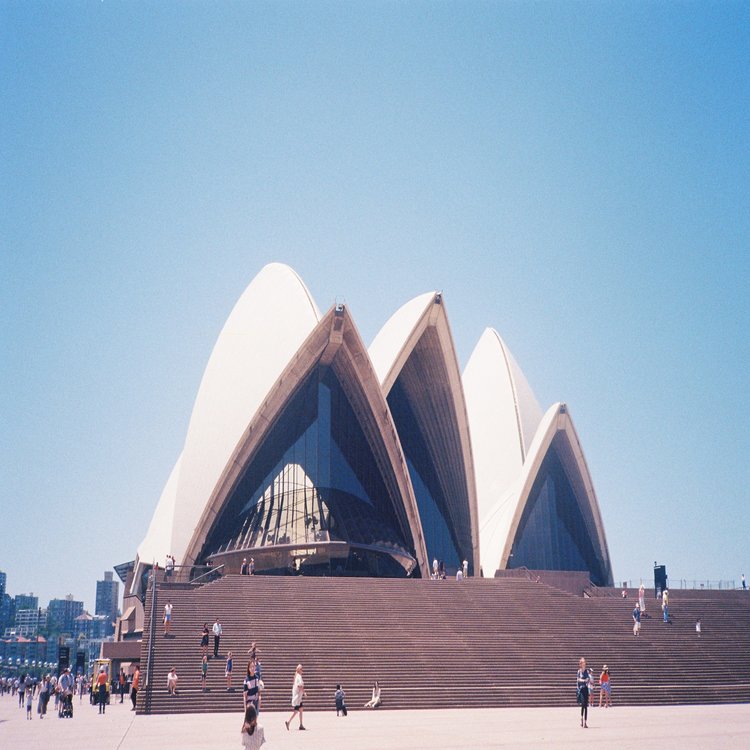 Specific training and education for women business owners can increase the ability of individuals and businesses to respond to changing global market conditions and to remain competitive.
GTPA is on a mission to collaborate with existing organisations globally to support and advance the engagement of women entrepreneurs in global trade.
GTPA is delighted that today we welcome the following companies as new Foundational members to the GTPA ecosystem.
GTPA will now provide each of these new members with a pathway to certification as a Global Trade Professional (GTP), as well as giving them access to a network into the GTPA ecosystem for ongoing trade support, mentoring, and resources and tools through our alliance partners.
Lamode BD
La mode BD is an ethical venture of handmade ladies' footwear, handbag & accessories based in Dhaka, Bangladesh. La mode BD started in 2011 with an aim to uplift local craft of handmade shoes & handbags in the world of fashion industry. Since then La mode BD has slowly grown into a trusted name for its ethical practice & high-quality handmade products. In 2018 they also enlisted themselves as an Amazon Prime seller in the USA, Mexico & Canada. Their current product range covers: bespoke bridal pair, comfortable shoes & useful handbags, changeable shoe accessories. Their products not only serve recent trends but also offers comfort & usefulness which brings long-term customers. While handcrafting them they use the latest technologies to ensure quality of the products.
Mana Care Products
Isabell (Bella) Rasch, 23 years of age, is from Solaua Saoluafata, a remote village in the rural part of Upolu. She is a graduate of the University of the South Pacific, with a working background on the environment; she is a part time student at the National University of Samoa pursuing post graduate studies in environmental sciences. Together with Angelica Salele-Sefo, Isabell is a cofounder of Mana Care Products, a social enterprise which produces environmentally-friendly and reusable menstrual pads for women and girls in Samoa as an alternative to single-use disposable pads and tampons. Mana Care aims to increase access to menstrual products while avoiding the environmental impact of mainstream disposable products which take hundreds of years to decompose.
Volcanic Earth
Volcanic Earth is a Vanuatu-based manufacturer, wholesaler, retailer and exporter of naturally organic skin care products specifically formulated for problem skin and aging. The business is owned and operated by Fresh Change Ltd which is headed up by the Managing Director and CEO, Linda Trenkner. A strong advocate of natural, wild harvested products that deliver real benefits to local, disadvantaged communities (especially women) and to the buying customer, Linda is also very much against unnecessary packaging, animal testing or hurting the environment in any way. Started from scratch in her kitchen back in 2003, Volcanic Earth was born out of Linda's desire to create something from nothing. As a former and prominent fashion designer in Australia, Linda had a two-fold vision. She wanted to establish a unique, international business that utilised the local raw materials of Vanuatu and at the same time, create much-needed income and livelihood opportunities for indigenous Ni Vanuatu living in outer islands and disadvantaged through unemployment, remoteness and poverty.
Indigo Aqua International Limited
Indgio Aqua is Sri Lanka's only Mud Crab (Syclla Serrata) hatchery approved by National Aquaculture Development Authority (NAQDA). Indigo has been promoting Sustainable and responsible crab aquaculture practice and committed to protect the complete depletion of wild crab stocks.
Nora's Plantation Foods Ltd
Samoan-born Lisa Karene is the Co-founder of Nora's Plantation Foods, a social enterprise that manufactures foods in Samoa for global exports in order to create a local market for the remote villages in Samoa. Every product represents a plantation or farm that is trying to take care of a family unit that includes three generations.
DJ Products
DJ Products was established in 2000, based in the Industrial Estate at Ratmalana, Sri Lanka and involved in food processing, trading of essential food items, whole spices & grains and manufacture of textiles/Handloom fabrics including surgical gauze. Spices and condiments are supplied on government owned "Lak Sathosa" Brand, island-wide, to over 485outlets. Hand loom and power loom textile products are supplied to government owned institutions through competitive open tenders and / open market.