Helping Students 'Think and Do'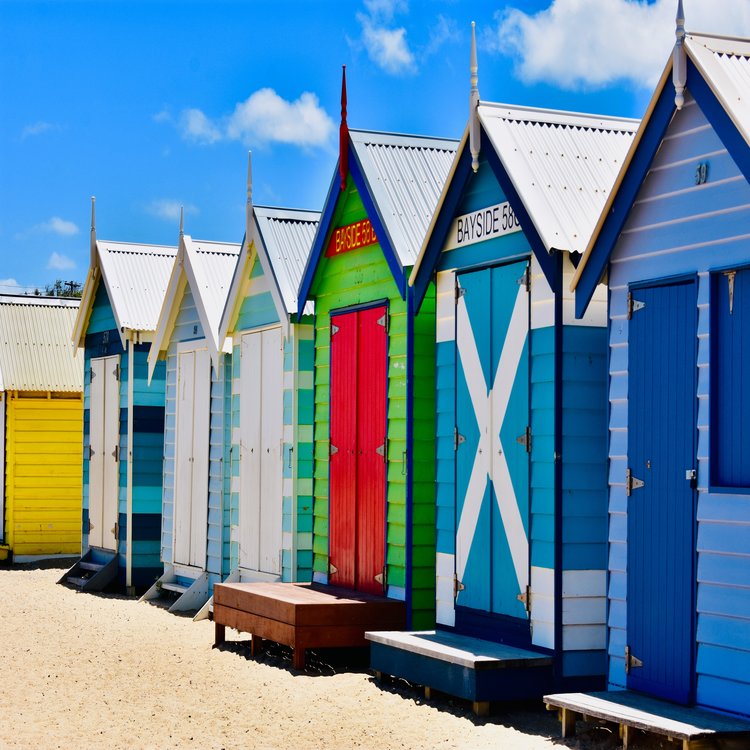 Craig Weeks, the newest of the Supply Chain Resource Cooperative's (SCRC) eight executive advisors, is no stranger to helping students. Every year for the last 15 years, the business veteran has "adopted" a senior from his alma mater, Dickinson College, to help them get their resume in shape, network with alumni and ultimately land their first job.
"One thing I pride myself in with my 40 year career, especially in my latter couple of decades, has been mentoring students and trainees," he says, looking back on a career that has included various roles in risk management, trade finance and supply chain finance for industry powerhouses like JP Morgan, Citibank and US Bank.
Despite making plans to retire back in early 2018 (he even moved to Asheville, NC to cement the transition), Weeks found himself unable to turn down the opportunity to continue making an impact.
Beginning with a one-day-a-week commitment to helping a longstanding friend represent his Singaporean company in North America, followed by some mission work for the International Finance Corporation (IFC) / World Bank, Weeks eventually decided to start his own consulting practice for which he now lends his expertise to various clients.
Weeks' new endeavors eventually led him to meeting SCRC Executive Director Rob Handfield, who, after learning about his background and unique perspective on the topic of supply chain finance, invited Weeks to serve as an SCRC faculty advisor.
Guiding tomorrow's leaders
In his new role for NC State, Weeks has devoted much of his time to mentoring student teams as they work on projects for the SCRC's partner companies — albeit typically remotely from his new home in Asheville. "The opportunity to work with the students, especially on supply chain, which is one of my passions, was excellent," he says.
"The key is that we're not solving problems for the student teams. We're pointing out where challenges may be and helping them overcome them."
Weeks also makes sure the students know his role extends beyond the scope of their projects. "I always tell every student on the team that I'm a resource for them, if they want to talk about career options, or when they're starting to get ready to look for their next job."
Creating real results
Most recently, Weeks has been working with a student team assigned to a project sponsored by one of his consulting clients, the Global Trade Professionals Alliance (GTPA), a "global trade organization dedicated to the development of international standards to harmonize and facilitate inclusive and trusted trade."
Weeks helped establish the relationship between the GTPA and the SCRC by inviting its CEO, Lisa Mcauley, to the SCRC's annual Gallery Walk last fall. "After attending the event and being inspired by the projects on display, the GTPA was pleased to sponsor two project teams for the upcoming semester," Mcauley says.
For the project Weeks advised, the students were tasked with developing a global survey that Mcauley says will help her team "explore and build on data, research, and perspectives from small / medium enterprises (SMEs), multinational corporations (MNCs), and trade professionals to achieve substantive and practical outcomes, such as new global standards that can be widely adopted to changes in corporate procurement policies."
According to Weeks, the student team did not fail to deliver.
"When the team drafted the survey and it was viewed by the GTPA and its partners, there was a collective, 'Wow, this is a really good piece of work,'" he says. "I think that speaks very highly of the student team, and that's been my experience with the other projects I've been associated with and heard about."
As evidence of Weeks' claims, the sponsorship team was so impressed with the students' initial work that they invited the group to continue working on the project into the summer to further refine the survey.
As of July 8, 2020, the team has completed the survey, and the GTPA plans to deploy it by the end of July.
Additional impact
For now, Weeks says he's limiting himself to working with one student team per semester so he can continue to effectively manage his other consulting projects. However, he says he would like to have a larger role with the SCRC in the future.
In the meantime, he is supporting the university in other ways beyond advising; he is playing a critical role in advocating for the expansion of the supply chain curriculum at NC State to include more instruction on supply chain finance.
"I believe the students would benefit from a deeper understanding of how the financial side of the supply chain works," he says.
Dr. Handfield plans to teach a supply chain finance course to MBA students in the near future, supported directly by insights and resources from Weeks.
Click here to learn more about Weeks.