Increasing demands on product certification and origin traceability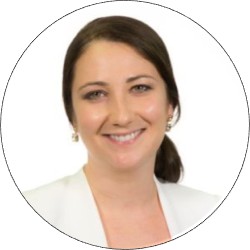 Last Thursday the WTO held a workshop to celebrate the 25th Anniversary of the WTO Agreement on Rules of Origin, CEO of the GTPA Lisa McAuley was asked to speak on a panel to discuss increasing demands on product certification and origin traceability. Below is a copy of the speech.
Despite an international context that has grown more hostile for global trade, flows of goods, services, and investment continue to develop, encouraged by the negotiation of free trade agreements and the emergence of global value chains. This entails constant changes to our work on rules of origin. By the time we think we have found a solution to a problem, new demands emerge that also require our creativity and commitment. Hence, the importance of this event so that we do not lose momentum in addressing old and new challenges.
As you are well aware, rules of origin are needed to trade globally. This is true in both a preferential and non-preferential context. Valid arguments have been put forward on the nature and future validity of rules of origin. This is particularly the case as the operation of global value chains challenges the traditional notion of those rules and as governments and businesses agree on new policies to facilitate trade and keep pace with the growing demands of consumers.
That is a conversation that we should keep having. Yet, for now, we have to work with the rules of origin currently in place and the future ones that will emerge from new FTAs. Let me outline two ways in which the Global Trade Professionals Alliance believes the work on rules of origin can be enhanced and leveraged. Firstly, by developing global standards to facilitate trade in global value chains that can support both traceability of rules of origin and product certifications; and secondly, by using the relevant technological tools that would permit not only that traceability but would also streamline the current requirements for excessive documentation.
Regarding the first proposal, developing global standards that can support both traceability of rules of origin and product certifications, the timing could not be more ideal. As mentioned before, free trade agreements are the main force behind global trade today and behind the emergence of new, and the expansion of old, global value chains. With more free trade agreements emerge more rules of origin. Additionally, many countries are also pushing for multiple regulations on product certification and security-related compliance such as packaging, labelling, and others. This, in turn, translates into more costs, barriers, and time to trade.
Standards by nature are frameworks. As such, they reduce costs and risks; they deliver consistency where multiplicity is the norm; they provide certainty where uncertainty is the rule; they offer credibility and enhance trust; they facilitate engagements with and access to innovation and technology; they ensure quality of procedures, products, and services; and they comply with domestic and international regulations at a lower cost. These are all goals that we are pursuing when we discuss the performance of rules of origin. Global standards on chain of custody, for example, can trace the origin of products across supply chains, facilitating their certification. The premise is that standardisation of rules of origin can have similar effects to those of harmonisation, unlocking further trade facilitation benefits.
Equally important, product certifications and product security-related regulations can also be included in these standards. We understand that countries may have specific sensibilities regarding the certification of origin of products, their security, or their country's brand integrity. While those sensibilities must be acknowledged and taken into account, we must also think of ways to prevent them to become non-tariff barriers to trade, as they usually do. Developing global standards to enhance at the same time the traceability of both rules of origin and other related products certification requirements is not only desirable but also possible.
This takes me to the second proposal: using the relevant technological tools that would permit traceability and streamline the current requirements for excessive documentation. Developing standards is a first and necessary step to facilitate trade. A second step is to use relevant technological tools to implement those standards, at the same time that processes are simplified.
While digitisation of documents is a key task fort this undertaking, it is not sufficient. We need also to look for ways in which those digitised documents can have long-term validity instead of producing them every time a company makes a transaction; otherwise, the benefits of digitisation are diminished. New technologies such as blockchain offer new opportunities. Yet, again, technology itself, without a framework, cannot provide the overarching solutions we need. Pairing global standards with technological solutions offers us the best avenue to facilitate trade.
These proposals to promote standardisation go hand in hand with current efforts at the WTO to harmonise rules of origin through plurilateral agreements. Every step taken to advance harmonisation and standardisation in the application of rules of origin counts towards our final common goals: facilitate trade, protect consumers, and boost trust and transparency.
Finally, I would like to share with you GTPA's current initiative to develop an overarching standard to build integrity in global value chains. Integrityis the capability of businesses to ensure sustainability, ethical behaviour, security, and inclusion throughout their entire operations across those chains. All these four components are closely related to countries' concerns and aspirations when working with rules of origin; especially those related to security and sustainability.
Now, how are we planning to do this? As I mentioned before, firstly, through the development of a harmonised framework; and secondly, through the development of a technology platform in which we can embed different types of documents: certifications of origins, standards accreditations, products specifications, and other regulatory compliance authorisations.
With regards to developing a global standard, we are aware that this won't be an easy task. There are multiple standards currently in place and others that are being developed. But that reality, rather than discouraging us from the goals of facilitating trade and building integrity in supply chains, should spur us to find solutions. That is the basis for developing a harmonised framework on integrity-related standards: to standardised standards. This will be a long-term task and will also entail the collaboration of multiple stakeholders.
On that undertaking we have set up two lines of action: to combine overlapping standards that already support specific integrity issues in global value chains, and to fill the gaps with new standards where needed, especially those that would enhance traceability and transparency – therefore, the close relationship with rules of origin. Harmonisation is a permanent task to facilitate trade, whether working with rules of origin or standards.
We are also convinced that working on the technological platform to operationalise this harmonised framework will give us answers as we proceed. As I mentioned before, a framework is needed to guide that task, but the development of the technological tool can also unlock other avenues to facilitate trade. For example, certificates of origin and standards observance can eventually be embedded together in the same technological platform. This is why we place so much emphasis on the technological part of our solution: because technology by nature can help us progress the solution that we initially design on paper.
With Bloomberg New Economy Solutions as a partner, we are currently in the process of establishing a coalition between governments, industry, academia, and the private sector to develop our solution. We welcome potential collaborators and sponsors to join us.