On behalf of the board and management team at the GTPA we would like to extend our best wishes for the New Year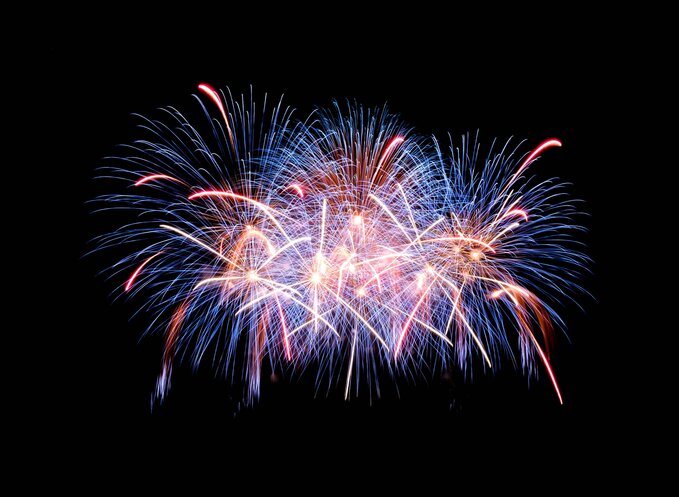 Whilst the world has started 2020 with political, economic, policy, regulatory, environmental and institutional challenges, the GTPA is committed to finding ways in which our services can help to unite and not divide.
As we look ahead to a new year and a new decade, we remain steadfast in our belief that trade can be a mechanism to support greater inclusion and global security. This includes new trade routes opening and technological advancements that will simultaneously render cross-border trade easier, while multiplying the possibilities for dispersing production facilities internationally, and bringing goods and services closer to consumers at a better price point.
On a personal note, the GTPA has several members of our team situated in Australia. I would like to take this opportunity to send our thoughts and prayers to our staff and their loved ones, as well as to commend the firefighters who have been working tirelessly on the front lines for months, with no respite in sight.
Last year, the GTPA was focused on redefining our product and service offering, to consolidate our role as a global trade organisation dedicated to the development of international standards to harmonise and facilitate inclusive and trusted trade.
This year, the GTPA will be concentrating on three other important and emerging solutions that will catapult us into this new decade.
Unlocking inclusive trade solution
The GTPA is delighted to now announce that we were selected from 1,400 ideas from across 107 countries as one of the six solutions to address challenges facing the new economy, as part of the Bloomberg 2020 New Economy Solutions.
Adopting a more inclusive global trade architecture will ensure that everyone enjoys the same opportunities to participate in international trade, and that the benefits from trade are distributed in a fair and equal fashion. This ultimately leads to more stable and prosperous societies.
The GTPA is excited that this year we will work alongside Bloomberg as a lead collaborator on this solution and look forward to the tremendous opportunities to advance thoughtful discourse, advocacy and substantive solutions in trade as a result. We will actively seek ways to engage the GTPA community in this potentially transformative initiative and to work collaboratively to increase the participation of SMEs in developing countries in international trade.
Adaptive Leadership in a globalised world
The GTPA and the Institute of International Trade at The University of Adelaide in South Australia are working together, alongside leading universities in North America and the UK, to create a ground-breaking new program, Adaptive Leadership in a Globalised World, which will be formally launched in February 2020.
This program will assist business managers to assess the strategic issues confronting the global trading system, the tools states deploy in tandem with business and other actors to maximise national advantage in trade negotiations and policy design, and how these can be influenced and leveraged by businesses with greatest effectiveness.
It will also seek to provide the technical knowledge and adaptive leadership competencies required by today's international business leaders as they monitor and analyse trade policy, and prepare strategically for a range of future scenarios that will position their organisations for success in the rapidly evolving international business landscape.
As part of the current development of the programme we are seeking insights from interested stakeholders, as well as business leaders working within global businesses, to provide input and feedback on the program so that we can ensure that this program reflects the current needs of business and industry in today's global environment. To provide your feedback please click here.
Global eCommerce Alliance (Australia)
The Australian government led the efforts in establishing a work program to set rules for digital trade at the 11th World Trade Organisation's (WTO) Ministerial Conference (MC11) in Buenos Aires, Argentina in December 2017. This initiative will put in place a framework to shape the rules of international eCommerce in the years to come. It will assist in implementing basic standards for digital trade in areas like consumer protection and electronic contracts.
Acknowledging that open, transparent and rules-based international trade is critical to economic prosperity, and that eCommerce-focussed small businesses are an increasingly important element of our trade future, the GTPA is proud to announce that in Q1 2020 we will be launching the first of our Global eCommerce Alliances in Australia.
Headed up by our Director, Collins Rex, the Global eCommerce Alliance (Australia) will aim to actively contribute to the growth of eCommerce in Australia while empowering more Australian small businesses, particularly women-led businesses and regional business, to benefit from global eCommerce opportunities. The Global eCommerce Alliance (Australia) will also strive to help inform policy that actively supports positive eCommerce outlines for Australian business, and drive adoption of global standards to facilitate trusted eCommerce interactions.
We invite businesses interested in driving the eCommerce agenda to get in touch; the GTPA would love to welcome you as the first members of the Global eCommerce Alliance (Australia).