Trade facilitation policy for MSMEs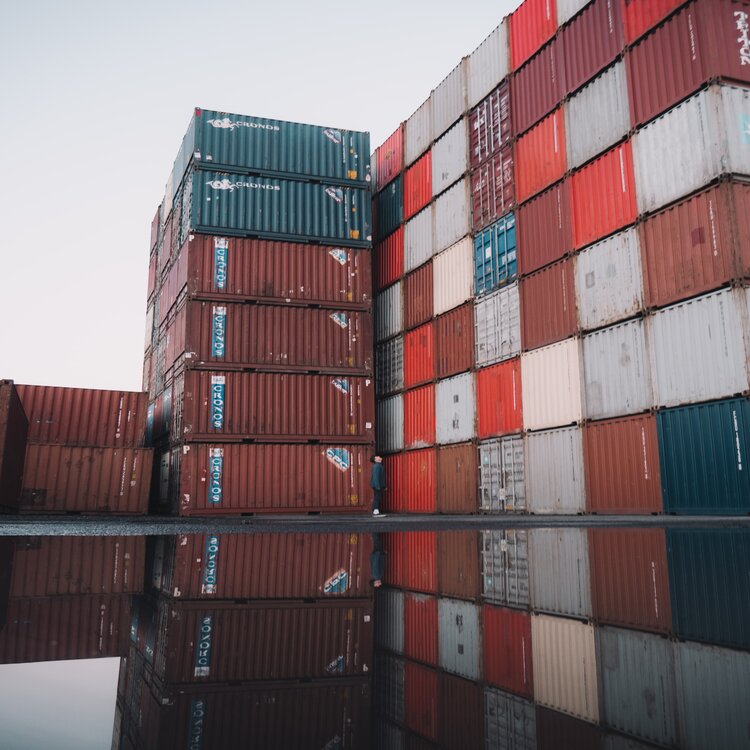 For many MSMEs, navigating the complexity of doing business globally whilemaintaining acompetitive edge requires the development of new skills and knowledge, as well as the ability todraw on a trusted network of skilled professionals and consulting services with the requiredcompetencies to support their business growth.Many of these businesses have significant international growth potential from day one of theiroperations and are essentially "born global". Competing on a global scale from the outset means it isimperative that these businesses enjoy access to support networks and an ecosystem that allowsthem to take advantage of new opportunities.
HOW TRADE FACILITATION AND DIGITALISATION EMPOWER MSMES
Trade support services that are geared to areas such as trade finance, logistics and supply chainmanagement, and customs and freight forwarding have traditionally seen low levels of participationby MSMEs.At times this is because MSMEs lack to initiative to take advantage of the support on offer, and attimes it can be the result of a disinclination by service providers to assist smaller and especiallymicro-sized businesses. This needs to change.A core component of facilitating greater MSME participation in global trade is not only to ensurethat they are not disadvantaged from a trade facilitation perspective, but that they are activelysupported in terms of engaging in a broad spectrum of trade activities.This is where the Trade Facilitation Agreement and the overall shift to greater digitalisation can be ofsignificant value to MSMEs trading cross borders, in that they allow MSMEs to enjoy:
simpler processes so that more MSMEs traders are able to seek greater engagement ininternational trade;
improvements in supply chain efficiency allowing MSMEs to operate more effectively andwith more certainty;
removal of inefficiencies and challenges caused by inconsistent regulations, inherent genderbiases, and/or subjective assessments as goods cross multiple jurisdictions;
reductions in working capital requirements as processing times (especially at customs, portsetc) are significantly improved compared to the handling of manual documents'
reductions in waste (especially for dairy and other perishable products) as goods transferfaster through ports to the end consumer/use; and
innovation in new and emerging products and services around tracking, financing andinsuring goods in a most efficient and real time manner.


NOTES ON AEO PROGRAMS: BENEFITS AND CURRENT STATUS

 AEOs can be key partnership drivers between customs administrations and businesses, while facilitating the transparent and predictable trading environment that MSMEs can thrive in, given their time and resource-poor nature;
The number of MRAs signed or under negotiation has considerably increased, and have demonstrated increased engagement with relevant stakeholders, creating a basis for a harmonised approach toward achieving bilateral and plurilateral recognition agreements;
As of 2018, WCO reports 77 AEO programs operational, 17 AEO programs under negotiation, 57 MRAs concluded, 35 MRAs under negotiation;
The largest number of operational AEOs are in Asia, where APEC calls for the development of common standards across APEC economies that would harmonise regulations and procedures;
In general, AEOs should be established according to guidelines that achieve direct benefits including: easier admittance to customs simplifications; provisions for prior notice so long as it does not jeopardise the control to be carried out; reduced data set entries for entry and exit summary declarations; fewer physical and documents-based controls; priority treatment for consignment if selected for control; and choice of place for controls;
AEOs should also derive several indirect benefits that are not linked directly to customs-side of their business, such as: recognition as a safe and secure business partner in supply chains; improved relations with customs through a dedicated contact point; improved relations with other government authorities and their certification schemes; mutual recognition along the supply chain which can avoid duplication of security and compliance controls.


IDEAS FOR THE WTO FRIENDS OF MSMES COMMITTEE

Research on barriers and challenges:ensure governments implement research from the business community that incorporates the voice of MSMEs in trade on trade facilitation barriers and challenges.
National Trade Facilitation Committees representation:ensure MSME industry leaders are represented on National Trade Facilitation Committees. This also requires supporting MSMEs leadersin developing trade facilitation, regulation and compliance skills.
Cooperation between countries on AEO agreements:this can help promote AEOs and increase their use by MSMEs Cooperation would allow MSME committee members to explore implementing AEOs aswell as learn from best practices and past experiences, especially in terms of accommodating particular MSME needs into these programs.
Harmonisation of global standards for AEO programs and the adoption of Mutual Recognition Agreements among committee members:there is a need for a coordinated effort to ensure mutual recognition of AEO programs. The development of common standards for AEO programs across MSME committee members would contribute towards the harmonisation of regulations and procedures to support MSMEs.
Facilitate greater MSME engagement with AEO schemes:this requires capacity and capability development programs for MSME traders as well as awareness raising campaigns on the opportunities and benefits AEO schemes offer for MSMEs. Reviewing AEO processes and whether MSMEs face barriers from a cost and compliance perspective may be necessary. This can be aligned to the GTPA work on ISO/ IEC17065 certification of globally trading businesses.
Promote Single Window interoperability:itis important to acknowledge the importance of Trade Electronic Single Windows (ESW) to facilitate, streamline and increase transparency in trade documentation. Advancing the interoperability of ESWs should include engagement with MSMEs to better understand their drivers, needs and perspectives.
Capacity building programmes:professional career paths in global trade, particularly in areas such as trade finance, logistics and supply chain management, and customs and freight forwarding have traditionally seen low levels of participation by MSME traders. Greater engagement could be encouraged through the development of executive leadership training for MSMEs tied to ISO/IEC 17024 certification for trade professionals in the areas of trade policy, trade regulation & compliance and trade finance & supply chain finance.
Mentoring, networks, and access to affordable and trusted consulting services: These support MSMEs better understand trade facilitation issues ensure they have access to the support they need, whether through personalised business mentoring, access to broader and likeminded networks, or support to access affordable and trusted consulting services.
eCommerce and Digital Services: MSMEs are very well placed to leverage and benefit from commercial opportunities introduced by e-commerce and the digitisation of services, given the efficiencies they introduce and the costs they reduce. Trade facilitation policies should be developed to reflect this, such as tailored AEO schemes that address the particularities of e-commerce, progressing an agenda for the regulation and acceptance of digital trade documentation, and developing standards for chain of custody to reduce red tape for import and export documentation.