Trade Policy as a Strategic Business Function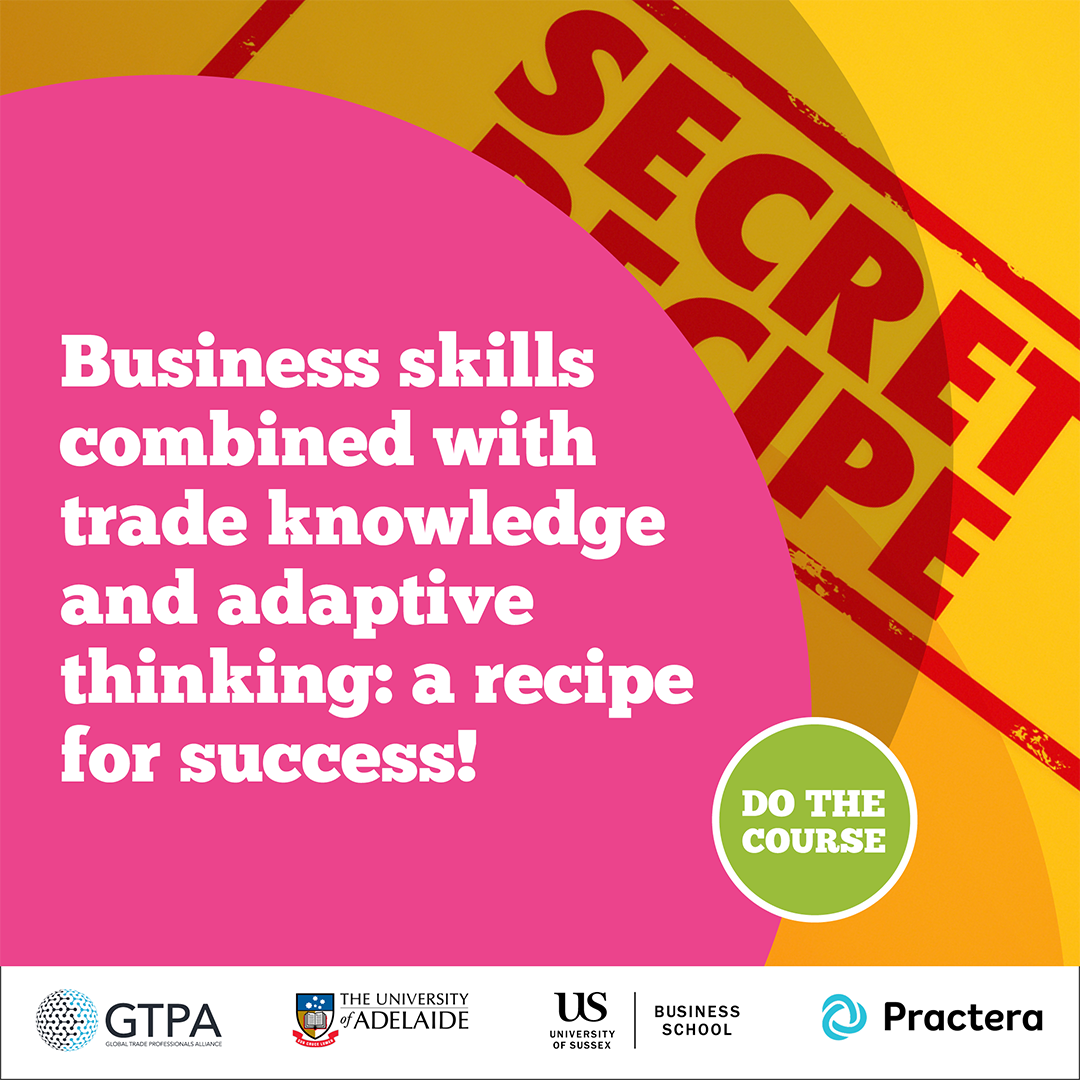 Increased globalisation, constant technological advances and other competitive pressures are accelerating the pace of change that both trade policy professionals and global trading businesses face. The resulting opportunities and threats to global trade impact those working in government, industry, business as well as companies that support and facilitate trade.
Traditional business qualifications and courses focus heavily on theory and knowledge development but not necessarily the practical skills. This often leaves business and policy professionals ill-prepared for the practical aspects of working in an international trade environment.
Many of the skills required are learned on the job, while understanding trade from a policy perspective is often overlooked.
In an age of tightly interconnected global supply chains and unprecedented global technological and trade disruption, it is critical that business leaders understand the potential organisational impact of trade policies and tensions. They must also develop the complex and adaptive capabilities required to bring together diverse groups of people to collectively intuit a path forward within a volatile, uncertain, complex and ambiguous operating environment.
This course covers the following topics:
· The role of trade policy in leveraging the competitive position of a business.
· The relevant state and non-state actors and stakeholders to engage to effectively influence trade policy.
· The key components of a business strategy to influence and shape trade policy.
· Existing domestic and international channels and platforms for trade policy advocacy.
· The different types of domestic and international business coalitions and alliances relevant to a specific industry influencing trade policy.
· Non-state actors involved in global trade and the significance of their role and agendas for the international trade policy environment.
Duration: 2 weeks
Start date: 22nd November 2021
End date: 3rd December 2021
Who should attend?
· Businesses engaged in global supply chains, global trade
· Policy makers seeking to better understand how to engage with SMEs on trade policy
· Policy makers within Industry Associations and Chambers of Commerce seeking to advance how to better serve members
Cost: $500 per person