Trade4Climate event series for Australian industry and SMEs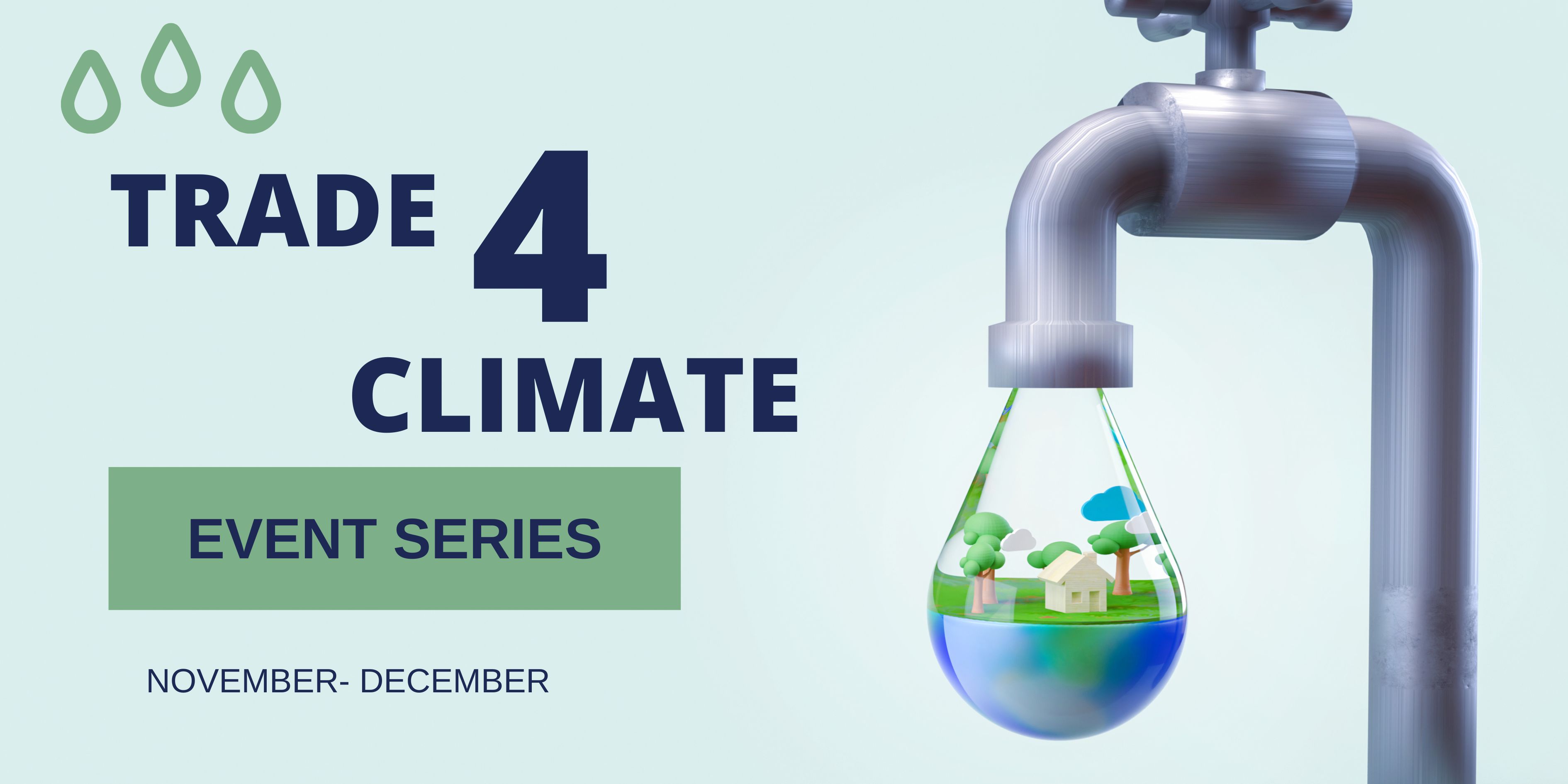 Of 1,122 CEOs surveyed by the UN Global Compact in 2021, 79% said the pandemic has highlighted the need to transition to more sustainable business models.
In a 2020 study by Accenture, for example, 73% of executives said that becoming a "truly sustainable and responsible business" was a top priority for their organization over the next three years. Fulfilling these ambitions requires significant organizational transformation, including reimagining business models, operating models and talent strategies.
To support Australia's trade competitiveness in international markets we must strengthen the capacity of Australian businesses to identify, evaluate, and respond strategically to trade policies and other private sector measures implemented in response to climate change.
Australian business needs and interests should also be represented to ensure business can effectively shape and respond to trade rules and measures implemented by international organisations and other countries in response to the challenge of climate change.
Accordingly, the University of Adelaide's Institute for International Trade, with funding from the European Union's Erasumus Plus programme, and the Global Trade Professionals Alliance (GTPA) are inviting you to a series of online Trade and Climate webinars.
Who should attend?
· SMEs
· Industry experts
· Policy makers
How will this benefit you?
A practical event series driving small business sustainable leadership for global growth.
Webinar 1: Understanding the challenge and how this impacts Australian business
Date & Time: 21st November at 12pm AEST for 1 hour Register: https://us02web.zoom.us/webinar/register/WN_Nqk-leOyQ3y-KPwOPVWtKA
Webinar 2: Evolution and architecture of the climate change regime; opportunities and challenges for Australian business
Date & Time: 1st December at 12pm AEST for 1 hour Register: https://us02web.zoom.us/webinar/register/WN_shfXxnyFRCSAULAwmWxqcg
Webinar 3: Preparing Australian business to manage ESG supply chain risks and compliance
Date & Time: 8th December at 12pm AEST for 1 hour Register: https://us02web.zoom.us/webinar/register/WN_NOJ04r3lTOqLaO2U1tWmiA