Women in trade: An interview with Export/Import Certificate alumni Lenore Oosthuizen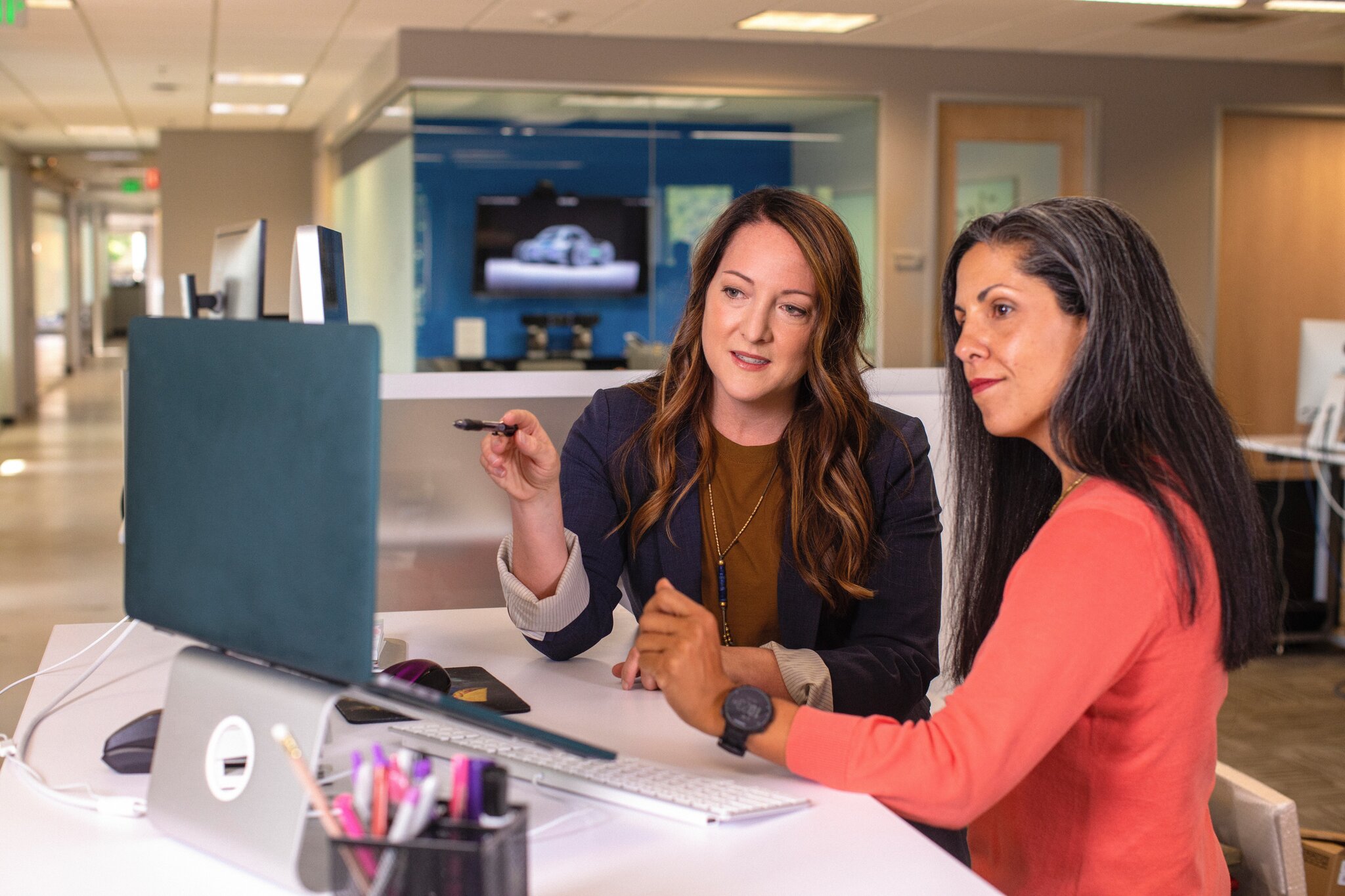 Singapore, 26 April: Building on the success of our women in trade finance series, we are now set to expand and highlight outstanding women in trade. The dynamic new series will provide insights into our alumnus' professional journey and milestones; their role and responsibilities within their present-day positions; and how the ICC Academy's industry-validated professional qualification in international business and regulation and compliance helped them take their careers to the next level.
In our first interview, we sat down with Export/Import Certificate (EIC) graduate Lenore Oosthuizen. Currently a Senior Director at FTI Consulting, Lenore has 10 years of experience in global trade, customs, and excise, while having previously worked for leading audit firms like KPMG and EY.
Read on to learn:
What traits, experiences, and qualifications helped Lenore go from a registrar in a judge's chamber to that of a senior director in a consulting firm
Why having insight into the entire trade transaction, rather than only certain focus points, is crucial in today's increasingly complex international trade environment
How the pandemic has accelerated the need for traders to proactively transform and optimise their supply chain ecosystems for resilience and risk, while emphasising digital innovation and sustainability
How keeping up to date with current industry practices, such as taking up professional qualification, like our EIC programme, is a must for a post- pandemic world
ICC Academy: Lenore, tell us how you got started?
LO: I started my professional journey as a judge's registrar at the High Court of South Africa while completing my law degree. Becoming an advocate was my sole aim then. However, as a fresh graduate just out of university, I wanted to travel the world and decided to apply for a corporate administration position at a law firm in the Cayman Islands. It was during my stint in the Caymans that I became interested in the financial aspects of global trade transactions.
After returning to South Africa, I worked for audit firms KPMG and EY at the managerial level in the indirect tax department. Focusing on customs and excise tax consulting, I quickly developed a passion for all things trade-related and the scope and opportunities within those areas seemed endless. I had the chance to not only advise on import and export transactions, but also get involved in the regulatory aspect of supply chain and manufacturing activities.
In 2019, came the opportunity to join FTI Consulting in South Africa as a Director in the Business Transformation team. My focus shifted from a pure tax advising perspective to a more practical implementation and process-driven solutions. It is this involved approach and a need to keep up to date with current industry practices that led me to take up the ICC Academy's EIC programme. I was promoted to a Senior Director of the team this year and look forward to continuing this journey of lifelong learning.
ICC Academy: As a Senior Director at FTI Consulting, can you share what a typical day or week looks like for you?
LO: The diverse portfolio of clients we work with on a day-to-day basis does not allow for any set routine, as we work on various projects simultaneously. In any given week I might be involved in providing regulatory advice to clients in the oil and gas sector; writing a technical opinion on customs classifications; and the valuation of new products; and/or speaking to a border official about the release of detained goods.
Our Global Trade and Excise team focuses on providing tailored solutions for our clients involved in activities governed by customs and excise-related legislation through practical and business orientated advice. To achieve this, however, we must really know our client's business and that, for me, is the exciting part — getting a glimpse into the operations of so many fascinating and diverse industries that operate within the global trade environment.
Interpreting and implementing the legal frameworks that govern the movement and manufacturing of goods in various African jurisdictions is of great interest to me. So I often assist clients in developing guidelines for primary consideration when expanding into new customs and excise environments so they may benefit from preferential duty treatment offered under trade agreements and duty saving mechanisms.
ICC Academy: What is the most interesting part of your job? And what do you feel is the most challenging?
LO: The international trade environment is an ever-changing landscape that requires a multi-disciplinary approach. Each project comes with its own set of rules and expectations, which makes things both challenging and interesting at the same time.
For example, I have been involved in building landed cost models for product distribution in various Sub-Saharan African jurisdictions and determining the optimal sourcing and manufacturing locations. Analysing product specific and trade-related legislation for each jurisdiction is quite a challenge. However, this also provides the opportunity to collaborate with colleagues in other offices and the final delivery of an actionable model is very rewarding.
The nature of my work has also given me the chance to do on-site visits at a range of manufacturing sites, from deep underground mining operations and fish processing plants to beauty and cosmetic product manufacturer venues — all of which is a very integral part of my role.
Trade related legislation is usually complex with evolving business models and widely different compliance obligations in different jurisdictions. It's a lot like putting together a puzzle, it can be hard and frustrating at times, but that is part of the challenge, and fun.
ICC Academy: What skills have helped you reach your senior position?
LO: It takes hard work and determination to get to the right answers and gain as much experience in all things customs and excise-related as possible. I also had the privilege of working with individuals who strive to be the best in their respective fields. This is something that inspired me to push beyond my previous capabilities. Also, my current area of practice fascinates me, a very important element in reaching your career goals.
ICC Academy: What was your inspiration for taking up the EIC programme?
LO: As mentioned, the international trade environment is becoming increasingly complex and requires insight into the entire trade transaction and not only the tax related aspect. While looking around for professional qualification in this area, I came across the ICC Academy's EIC programme.
The certificate comprises five core e-courses: International Trade Overview, Business Transactions and Contracts, Financing and Security Devices, International Logistics and Sourcing and Global Business Management.
Being familiar with the aspects relating to the cross-border movement of goods and the customs and excise implications thereof, I found the Financing and Security Devices e-course to be particularly beneficial. It provided me with practical insight and a broader context to many of the underlying financial structures of the transactions we regularly consult on.
To perform an effective trade risk analysis no longer only requires expertise in areas such as cross-border customs clearance procedures, global supply chain transactions and merchandise movement trends but also an in-dept knowledge of financial intermediaries and related regulatory provisions.
Moreover, not only is the syllabus drafted by ICC's leading industry experts, the learning management platform is very user-centric and accessible, and this, the way the content is presented makes the learning experience interesting and straightforward.
ICC Academy: What have been the transformative moments in your career?
LO: I can't really think of any specific "a-ha moments", as my approach has always been to "take life as it comes". That said, I do believe in making the most of what comes your way, and in doing so, shaping your own future. I also found that by exploring different opportunities you can actively participate in transforming aspects of your life and career, rather than having a single decisive transformative experience. This often entails hard work and perseverance, resulting in a more continues process of evolution and growth, which I believe ultimately leads to you to where you want to be in life or your career.
I also feel keeping yourself up to date with industry trends and continuous professional development is important to staying ahead in your career.
ICC Academy: The pandemic has brought in a lasting change to the international trade landscape. As a consulting firm, what is your advice to companies engaged in international trade and how should they stay alert to legal issues unique to the international context? Can you cover any key tips?
LO: The challenges of balancing economic recovery with effective revenue collection efforts leads to increased scrutiny of import and export transactions. Mounting fiscal pressures give rise to audits by revenue authorities, primarily focusing on customs compliance. Therefore, to avoid unwelcome surprises, traders should ensure that proper diligence is conducted on every aspect of an international trade transaction to ensure that parties involved are not unwittingly exposed to non-compliance risks.
Even prior to the pandemic, traders were increasingly involved in streamlining and transforming traditional supply chains into value-driven operations. We expect that the pandemic will accelerate this trend with traders proactively transforming and optimising their supply chain ecosystems for resilience and risk. Continued emphasis will also be placed on digital innovation and the drive for sustainability.
ICC Academy: In today's volatile market, what advice would you like to give to someone starting out in international trade?
LO: It is important to adapt, be flexible, and resilient. The consulting environment, as with international trade, is ever-changing and presenting new opportunities and challenges on a regular basis. So here is what I have to say:
– Try to stay up to date with new technologies that might affect the way trade transactions are conducted and influence international trade trends.
– As a consultant, you need to understand these changes from a regulatory perspective to advise your clients on how to remain innovative and relevant while complying with different regulations and customs environments.
– Go the extra mile to get to know your client's business goals and supply chain to ensure that your advice is not only relevant but also practical and aligned with existing business practices. Establishing trust is critical in creating a lasting relationship with clients that will withstand even a volatile market.
– Keep yourself up to date with what is going on within the industry and take up professional qualification, like the ICC Academy's EIC programme to stay ahead of the curve in a post-pandemic world.
ICC Academy: In closing, what advice would you give women aspiring for leadership positions?
LO: Despite the global trade and supply chain traditionally male-dominated environments, women are equally capable and talented and have the ability to be relevant and valued in positions of authority. Women can bring a wealth of knowledge and a different perspective to the table.
Believe in yourself. The path to a successful career is learning, growing, and evolving. It is normal to feel hesitant in new and challenging environments, but remember, nobody knows everything, and it is often helpful to be aware of that – especially in a world that is changing rapidly. Start walking and the path will create itself under your feet. Keep learning and you will lead.